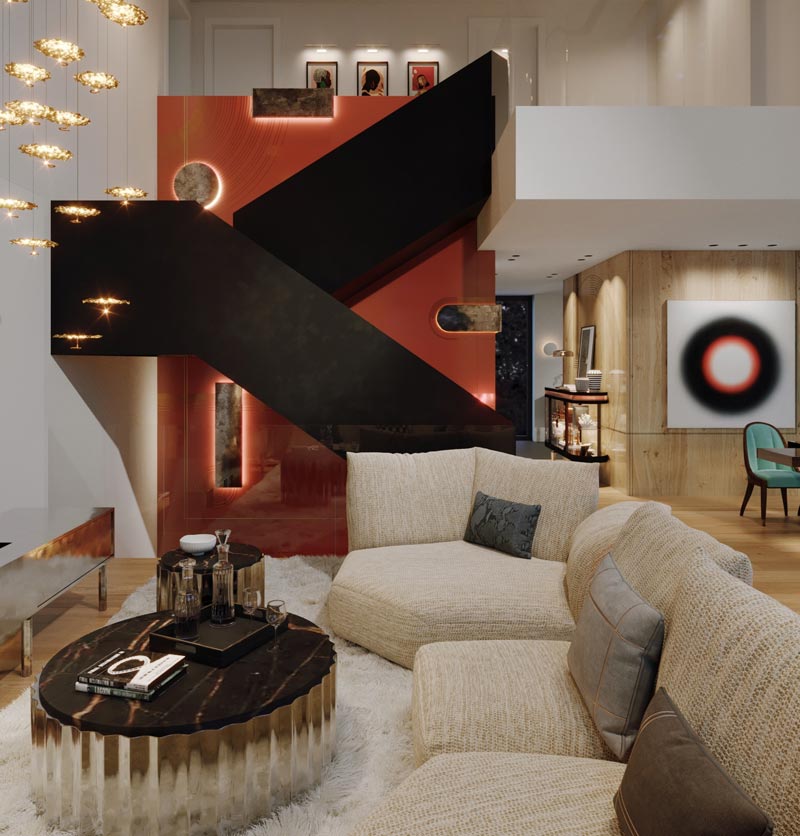 HOUSE IN ŚWINOUJŚCIE
We have designed interiors of houses and apartments in many places in Poland, including several ones by the Baltic Sea, mainly in Tricity. When we received an inquiry about the interior design project of a house in Świnoujście, we took on the task without hesitation.
Memories were awakened in Szymon. It was in Świnoujście in the 1970s that the designer's grandparents lived. And as a child, he used to go with them to the beach in Międzyzdroje. The sentiment for the city remained.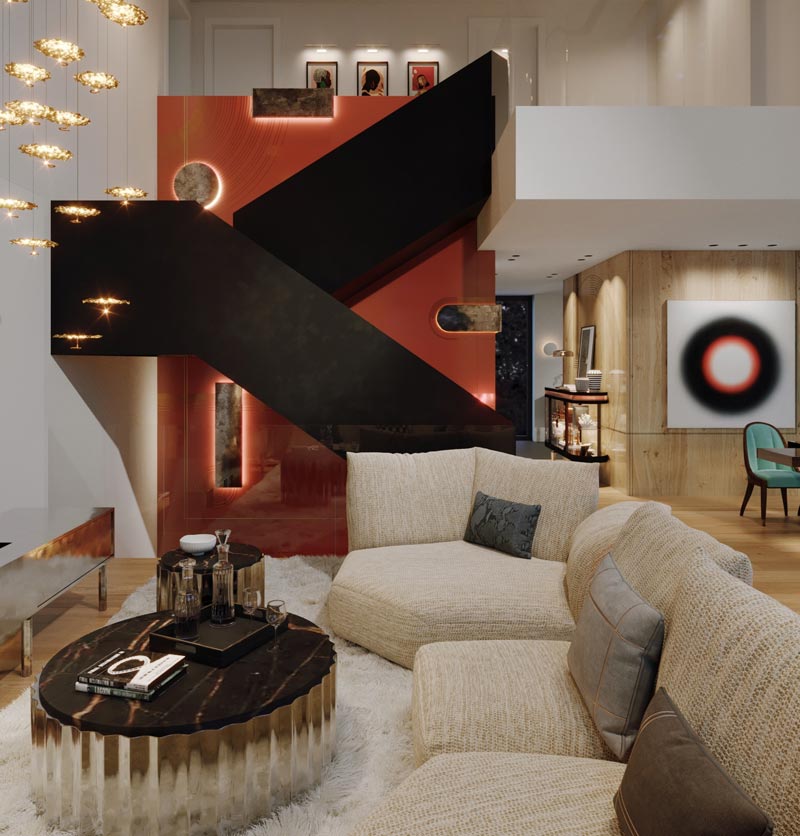 As designers, we had a lot of freedom and trust from the investors. The house was still being built from the ground up, so we could plan its interior however we wanted. We knew that the interior couldn't be neutral or anonymous, that it should match the modern shape of the house. It should be finished in a modern yet elegant, warm, comfortable, and energetic way – the owners weren't afraid of colors and contrasting material combinations. Therefore, we designed the interior based on the interplay of several actors.
Warm white visible in the ceilings and walls. Dimmed red in the wall panels and wardrobes. Golden ochre in the wall cladding, furniture, and oak parquet flooring. Satin black in the steel balustrades. Finally, silver and gold appeared in the details, geometric engravings on wall panels, furniture, and lamps. The sprawling modular sofa is the already iconic Standard model designed by Francesco Binfare for the Italian manufacturer Edra.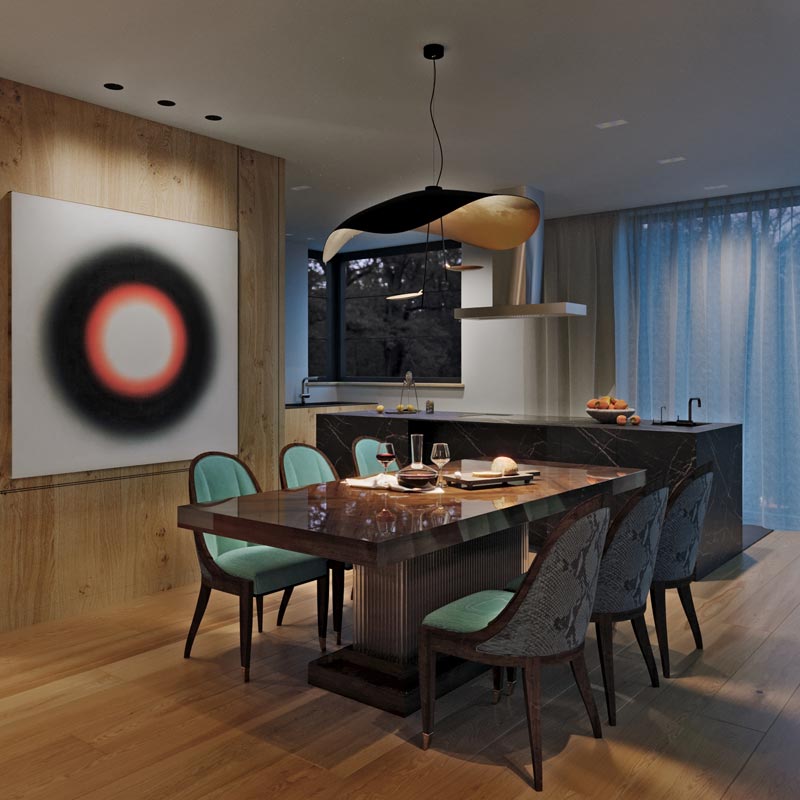 An elegant dining table finished with European walnut and glass is the Waldorff model designed and crafted by the Tarnowski Division carpenters. The chairs are replicas of the famous Ruhlmann designs from the 1920s. The coffee tables and dressers are also our own designs.
The warm light is thanks to the lamps from the Italian Catellani&Smith manufacture. By the way, did you know that Smith in the company name is not a person but an animal? Enzo Catellani's favorite horse was named Logan Smith.
PROJECT: Single-family house project
STYLE: Modern interior design project
AREA: 380 sqm
LOCATION: Świnoujście
DESIGN & VISUALIZATIONS::  TARNOWSKI DIVISION