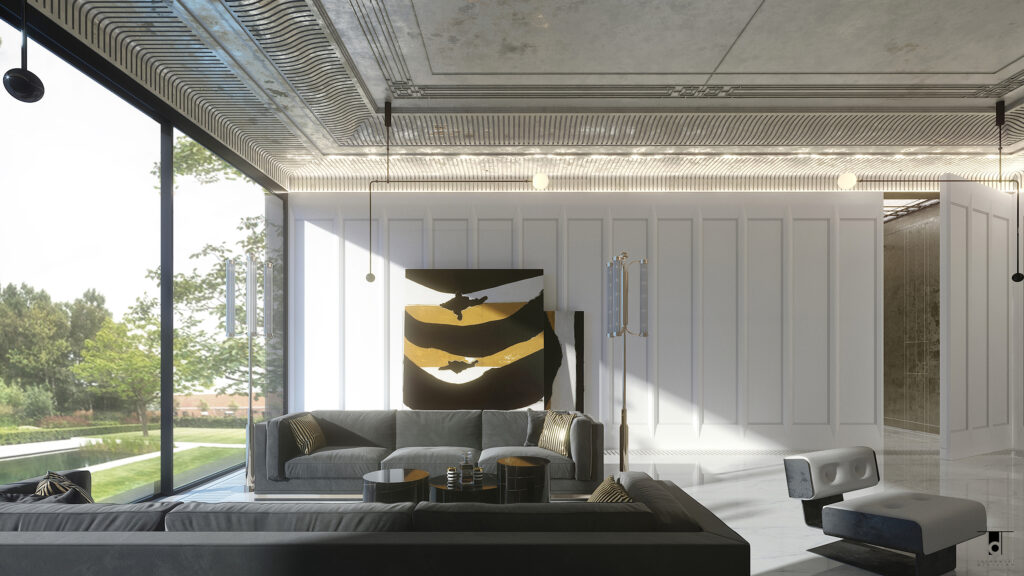 LUXURY APARTMENT PROJECTS – ELEGANT INTERIORS
Luxurious and elegant interiors can be of various styles – classic, minimalist, eclectic, modern, and retro. There are luxurious interiors that are industrial or futuristic. Magazine covers often feature designs of luxury apartments with an ocean view or luxurious yacht interiors. When we talk about French interiors, we mainly imagine elegant interiors in historic tenement houses.
When designing, we often hear from investors: "We dream of an elegant interior" or "We would like the interior of our home to be luxurious." Each of these suggestions is stimulating for us designers. After all, this is the best way to design a beautiful and exclusive apartment or house! However, there are no standard interiors that have elegance or luxury in their genetic code. They will look different in Arab countries, Scandinavia, and the Far East. Designs of luxurious apartments in an extravagant skyscraper in Warsaw will look different from the design of a luxury apartment in an old house overlooking Giewont. Elegance and luxury are measured by subjective standards. What may be the epitome of good taste and wonder for some may be considered tacky by others. There is one element that unites all types of elegant interiors. TIMELESSNESS. The main determinant of elegance.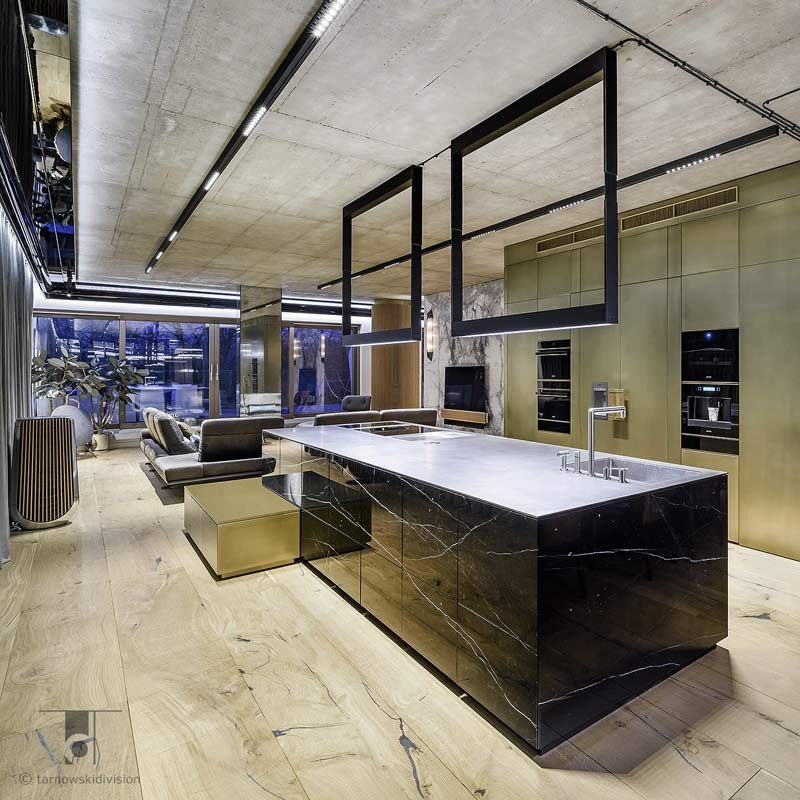 Elegant interior 
The elegant interior will resist any quickly passing fashion. It will remain beautiful even after several decades.
The luxurious show apartment designed for Profbud is a space that stays in memory for a long time. The interior is elegant and at the same time painfully functional. This luxury apartment project is a typical interior based on the timeless beauty of natural finishing materials such as marble, walnut and oak wood, and brass. The space where we showcase our capabilities and philosophy – attention to quality and details – together with the owner. The interior was recognized in the prestigious European Property Awards competition, where it took first place in the Show Home Poland category.
Luxury apartment designs
Luxury apartment interior design projects are both a challenge and our passion. We approach each new task with energy and new ideas. Two interiors with a clearly perceptible Art Deco theme are our latest achievements. The color palette of these luxurious apartments is based on three colors: shades and ochres contained in natural oak and Italian walnut wood, piano black carpentry, and white marbles reflected in characteristic faceted mirrors and crystal lamps. The spirit of the 1920s and 1930s that can be felt here may be associated with times commonly identified with chic and elegance.
The elegant interior of an apartment in a tenement house from the early 20th century is our next completed project. The timeless beauty of gypsum stucco, characteristic of the Art Nouveau style, white Carrara on the fireplace, French oak and walnut veneer is always current, regardless of changing trends. Elegant interiors in our interior design projects are usually a universal background for beautiful furniture, lamps, porcelain, and art. Objects precisely selected for style, shape, color, and quality.