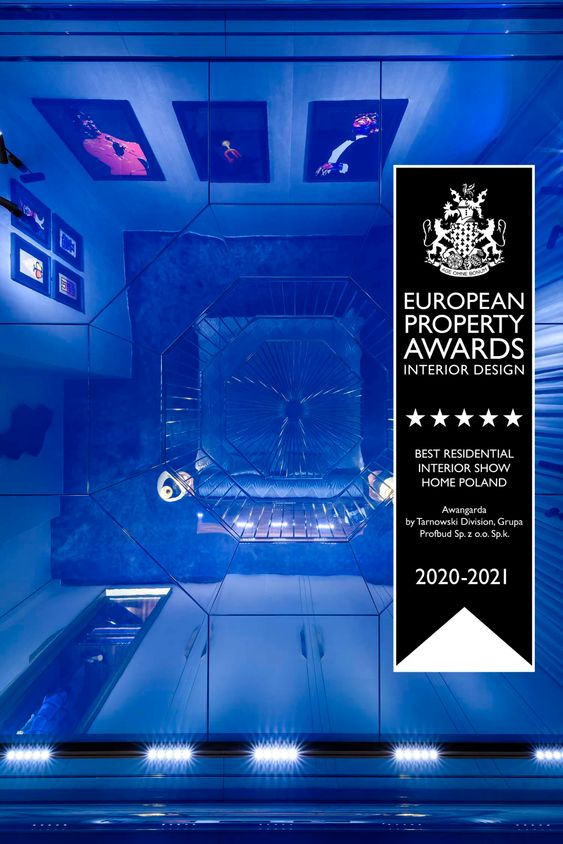 "AWANGARDA" SHOW APARTMENT
Interiors with an area of almost 240 square meters were implemented for Profbud company. We individually designed many items and details for this apartment, such as a four-meter long dining table with a lamp above it, a library, a bed with a dressing table, brass handles, decorative facets, etc. We also selected works of art.
A film session with the outstanding tennis player Agnieszka Radwańska took place in the interiors.
The project was awarded in the "European Property Awards" competition in the category: "Best residential interior show home Poland".
PROJECT: Show Apartment Project
STYLE: Luxury, elegant interior design project
AREA: 240 sqm
LOCATION: Warsaw
INVESTOR: PROFBUD
 See Apartment Presentation
 See Commercial with Agnieszka Radwańska