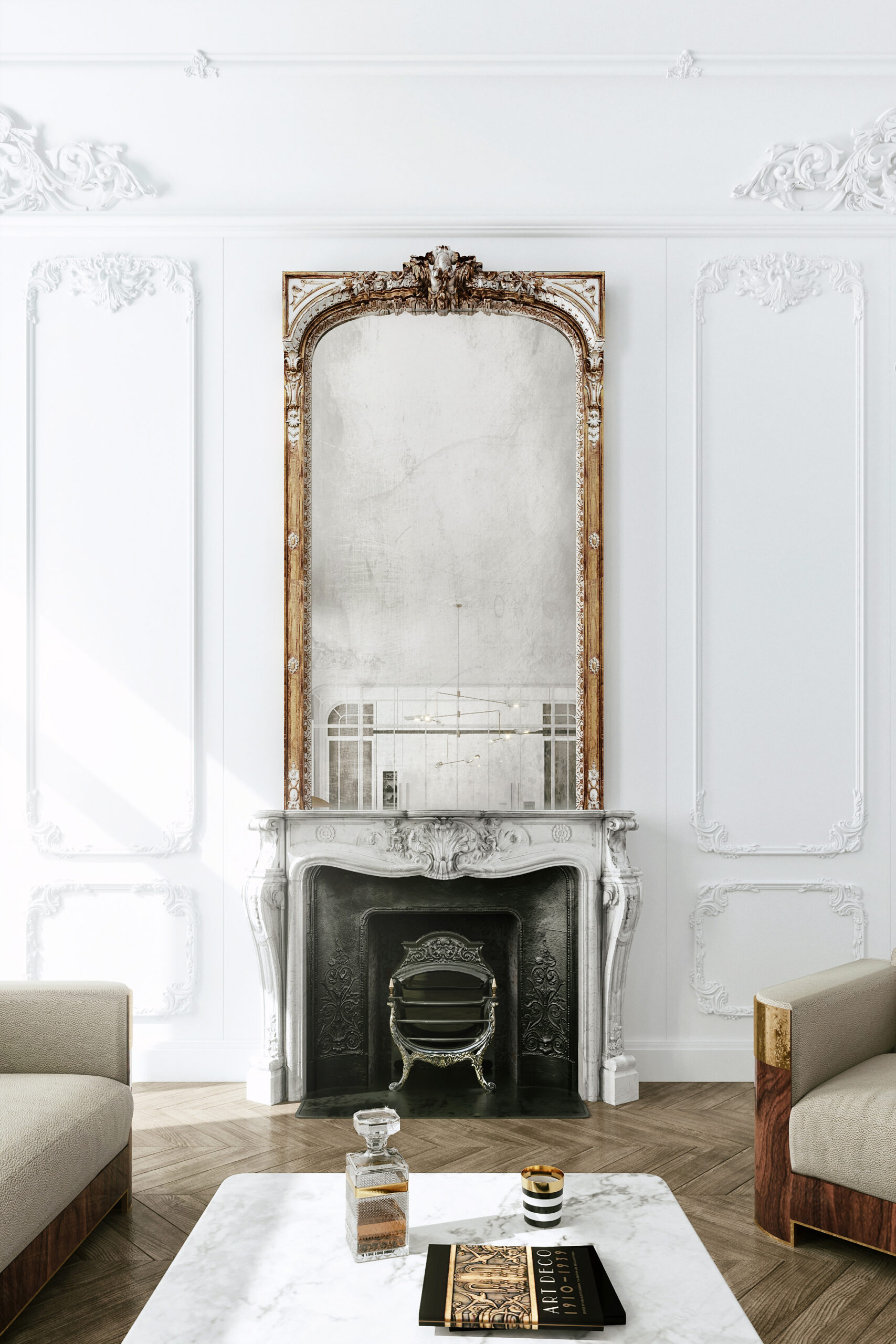 INTERIORS IN FRENCH STYLE – PARISIAN APARTMENT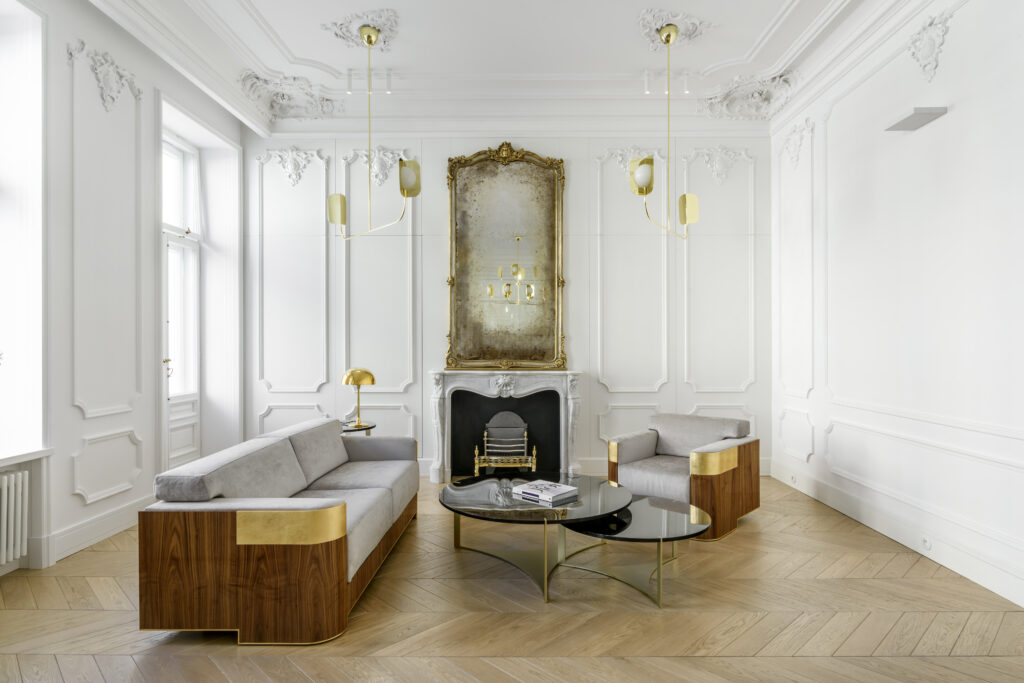 As experienced interior designers, we prioritize elegant, timeless solutions. We are aware that such interiors do not lose their value, are resistant to trend fluctuations, and can therefore be appreciated for many years. At the same time, we appreciate the quality of life, which has a lot to do with the quality of finishing materials and simply with comfort. We find all of this in French-style interiors.
The photos we present do not show a Parisian apartment on Rue de… or Avenue in the Passy or Palais-Bourbon district. It is an interior of a Warsaw tenement house from the turn of the 19th and 20th centuries, designed in the French style. The scenography of French interiors is saturated with gypsum stucco made by traditional methods from years ago. This is one of the determinants of the French style in interiors. Another is the color scheme of walls and ceilings, which generally should be in shades of white.
The floor is made of cut oak, arranged at a 45-degree angle in a traditional "chevron" pattern typical of the French style. Classic box windows, of course white, with characteristic brass baskwil-type fittings. The main actor in this performance is the marble fireplace in the style of Louis XV topped with an oversized antique mirror, of course in a decorative gilded frame. In an elegant Parisian apartment, lighting and furniture can be from different periods and in different styles. This solution is commonly used. It is also the case in this Warsaw apartment.
The kitchen in the French style can be quite unassuming, often modern. Of course, we are talking about a kitchen in a tenement house, not in a grand Parisian Palais or a stylish Provencal Mansion. Here we see a small kitchen, which is separated from the dining room by a huge Porte Fenetre window. This is a practical way to aesthetically separate the kitchen, where work is done, while also providing excellent lighting. This is also one of the characteristic elements of elegant interiors in the French style.
DESIGN AND VISUALIZATIONS::  tarnowski division