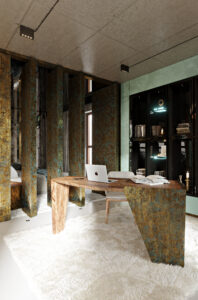 "YUGO" SHOW APARTMENT
Yugo is a modern apartment interior design project for a young and dynamic couple. The apartment was designed using contrasting finishing materials. Resin floors and concrete ceilings were softened with natural wood 3D panels and fabric-covered walls. The dominant theme is the turquoise color that appears in the fabrics, glass, and patinated steel sheets. The overall look is enhanced by timeless, elegant black.
This modern-style apartment is located on the top floor of an apartment building with an impressive view of the Vistula River and the left-bank of Warsaw.
We encourage you to take a virtual tour of the modern Yugo apartment.
PROJECT: Show Apartment Project in Warsaw
INVESTOR: Profbud
AREA: 102 sqm
STYLE: Modern interior design project.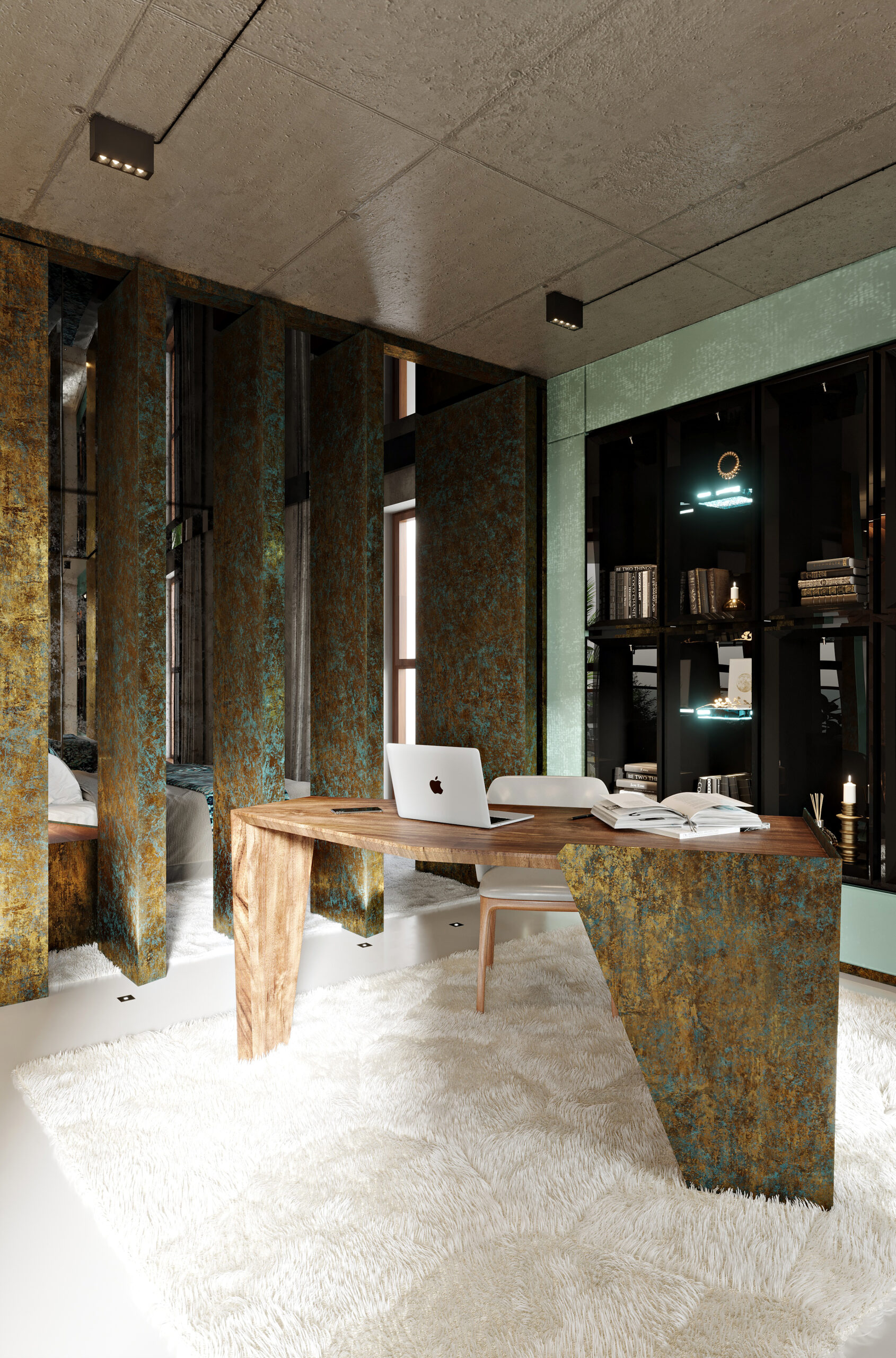 See Virtual Tour of the Apartment