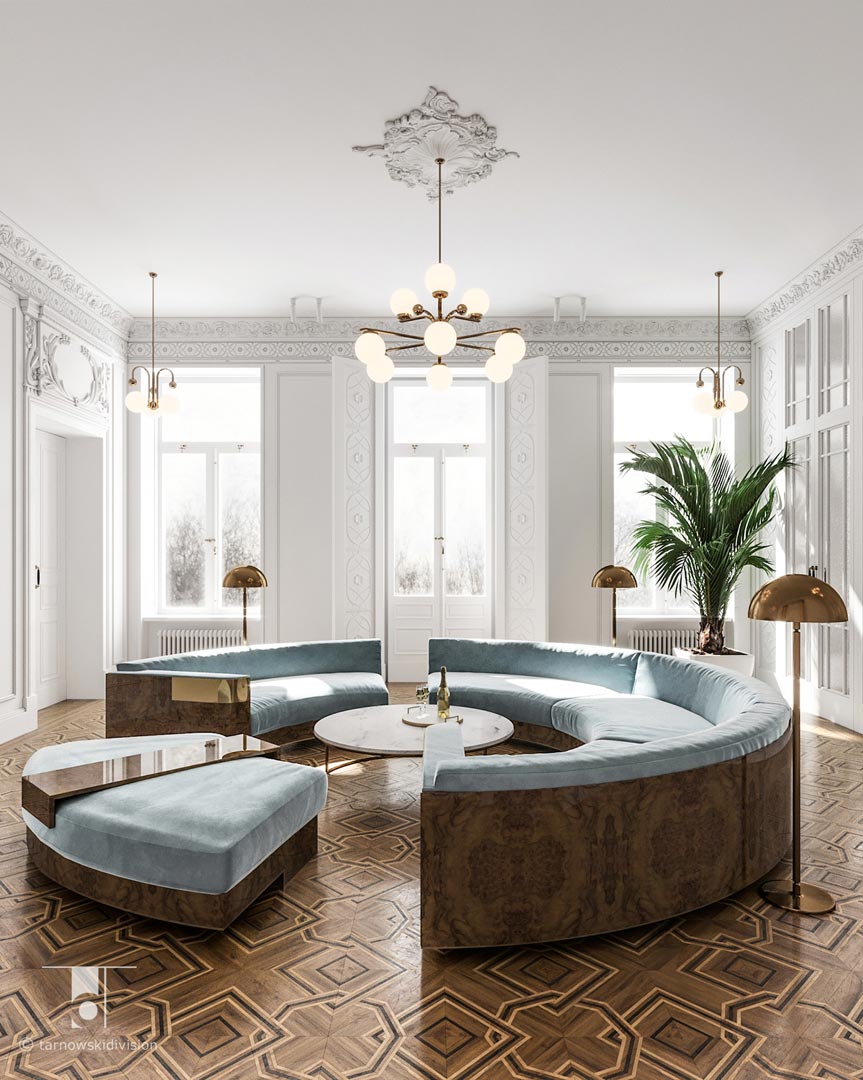 1908 – CLASSIC STYLE
1908 - IN A CLASSICAL STYLE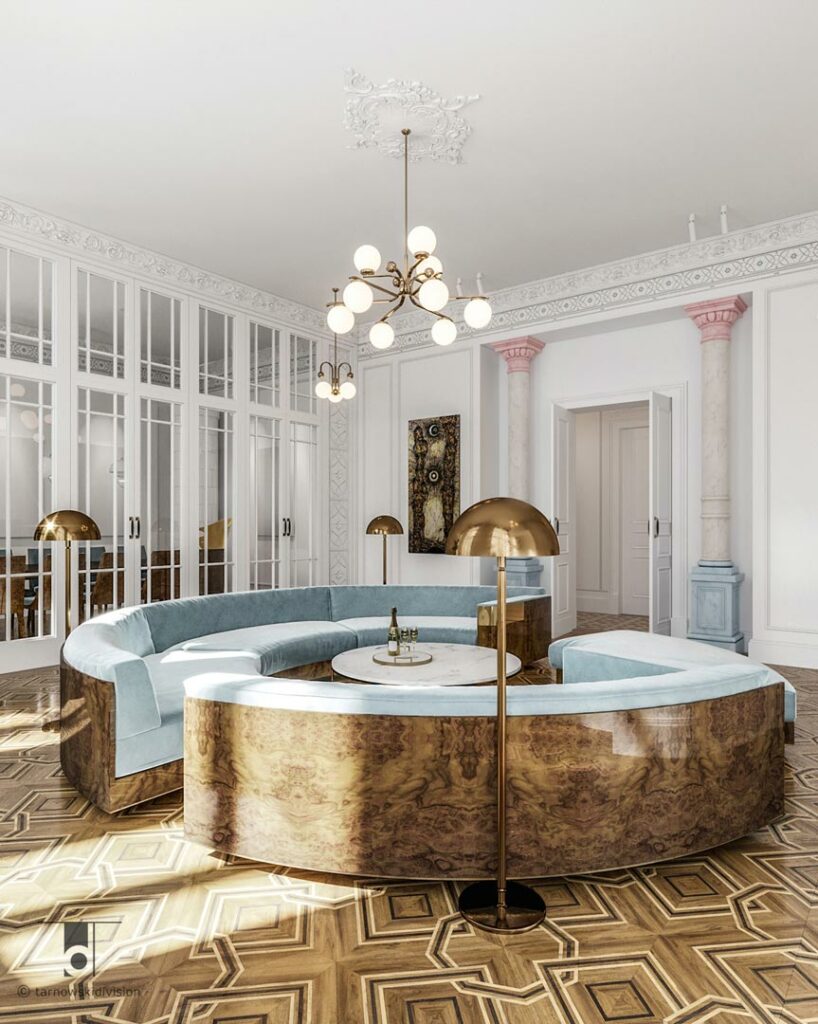 When we working on interior design projects in historic buildings, we face the challenge of preserving valuable historical and functional elements, or rebuilding the original fabric that has been destroyed. This requires a great deal of responsibility, but at the same time, it is a source of great satisfaction.
The project we are presenting is a stylish interior design of an apartment located in a 1908 tenement house in Warsaw. In accordance with the recommendations of the monument conservator, we were obliged to preserve the functional enfilade layout and to restore the original but heavily damaged and partially lost valuable interior elements. These include: intarsia parquet floors, facets and rosettes, columns, doors, and the supraports placed above them. The style of this interior is a rather typical copy of neo-baroque and classical patterns that were popular among the middle class at the turn of the 19th and 20th centuries, with fashionable motifs directly referencing the Art Nouveau style. We wouldn't be ourselves if we didn't add something of our own to this classic interior.
In the living room, a decorative strip runs along the facets – it is a painted frieze made in the old technique of egg tempera with a motif borrowed from the historic stucco work in this stylish interior. A similar looping theme appears on the carpentry elements – window shutters and on the side panels of the glazed doors separating the living room from the dining room. This classic interior is complemented by contemporary sofas and lamps that we designed in our studio. These and many other objects can be viewed in our showroom at 18/20 Polna Street in Warsaw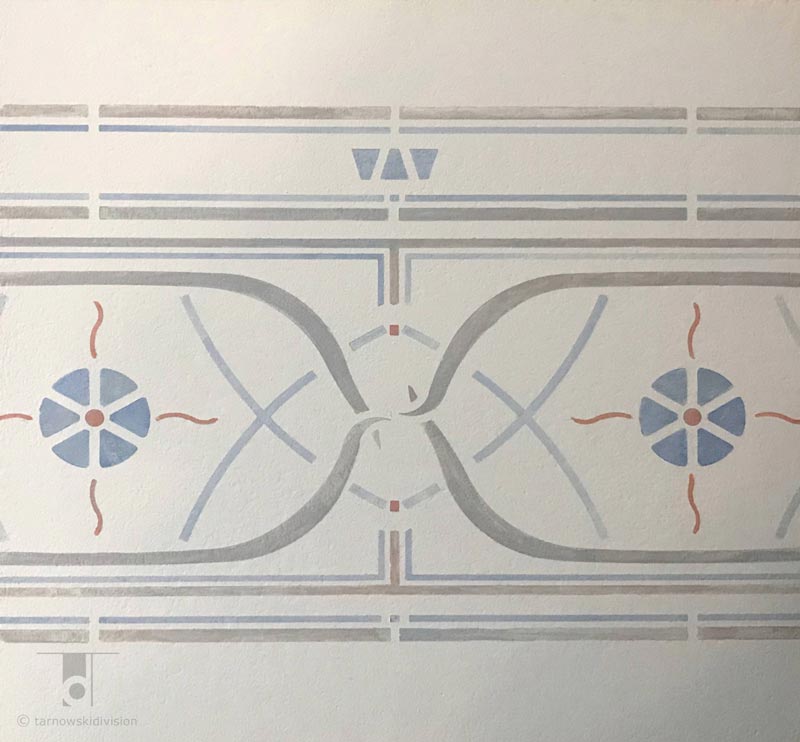 PROJECT: The project of an apartment in an old tenement house.
STYLE: Interior design project in the Art Deco style
AREA: 280 sqm
LOCATION: Warsaw.