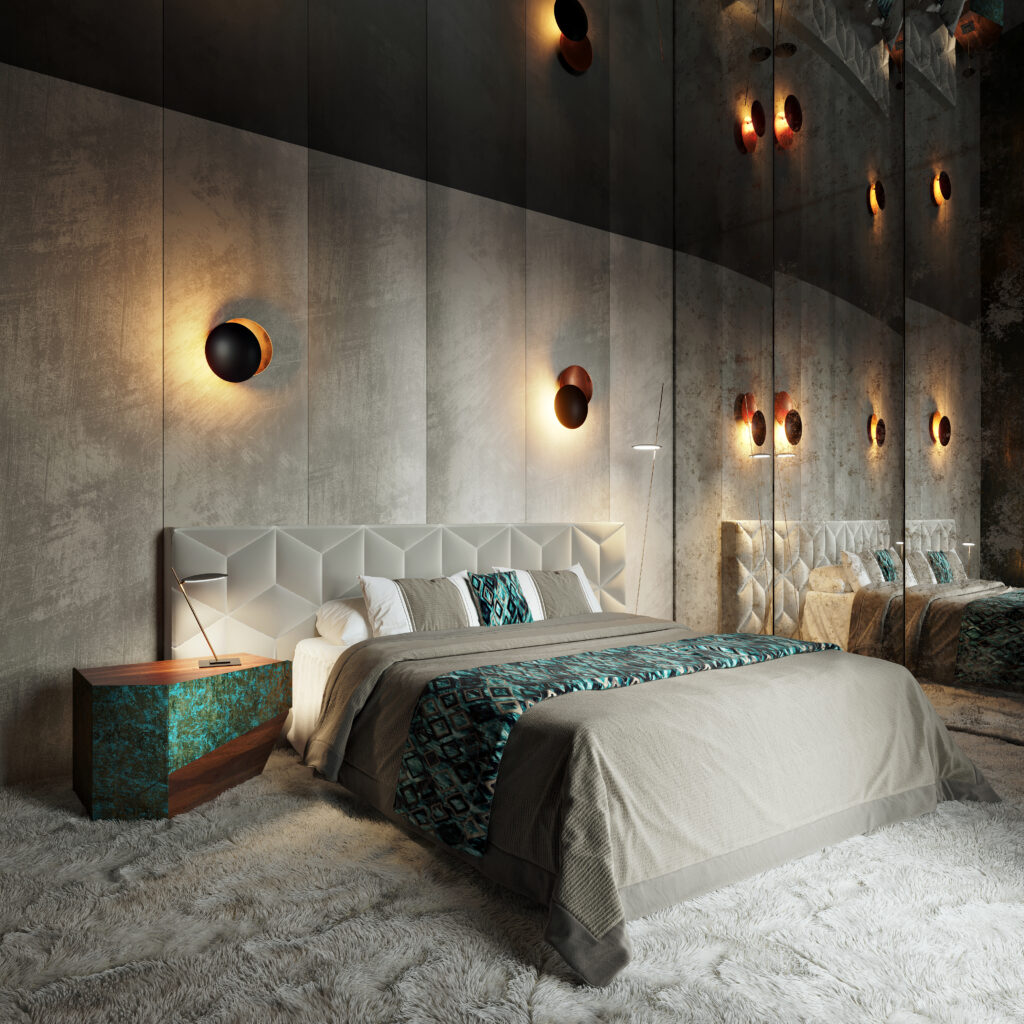 Interior design and arrangement in Warsaw – interior visualizations.
The space we live in should be tailored to our taste and needs. It should have a positive impact on us, provide comfort and facilitate our daily functioning. It is very important that it is properly arranged and perfected in every detail. Therefore, if you are looking for experienced and qualified designers and architects who will create a personalized design for your space, we warmly invite you to contact us.
Interior design and arrangement – Warsaw.
For centuries, people have placed great importance on the arrangement of their interiors. For thousands of years, rooms have been designed to be elegant and tasteful. A lot of emphasis is also placed on the functionality of the space, especially those we use every day. However, it turns out that arranging an interior in a stylish and practical way is no small challenge. That is why it is best to entrust this task to experienced and qualified specialists.
Our team offers interior design and arrangement services in Warsaw. We provide comprehensive implementation of spaces under the supervision of our specialists. We cooperate with many craftsmen and artists who create unique and original objects. We are also supported by outstanding producers who specialize in producing durable, practical, and at the same time stunning products.
Our team has been involved in interior design in Warsaw and beyond for years. We know various architectural styles perfectly and can introduce them into any space. During the creation of projects, we take into account many factors, including our clients' tastes, preferences, and lifestyle. Dimensions, shapes, and lighting of the interiors are also very important to us. We can effectively arrange even small and irregular rooms. Thanks to years of experience, we know how to work with light, patterns, textures, and colors to visually enlarge or reduce the space. We can combine colors and patterns properly to achieve the desired effect. We make sure that our clients' space is aesthetic, comfortable, and in line with their individual preferences. We can effectively use current trends and at the same time make the room timeless and captivating for many years. By choosing our team for interior design in Warsaw, you can be sure that you are entrusting this task to professionals.
Interior design and visualization (Warsaw) – why us?
If you are looking for a reliable company offering interior design and arrangement services in Warsaw, we warmly invite you to use our services. We are experienced architects and designers who approach our work with great passion. We put our hearts into what we do, which is why we always achieve great results. We have graduated from excellent schools where we had the opportunity to gain extremely useful knowledge, and then we started working as designers and architects, which allowed us to gain significant experience. However, we do not rest on our laurels. We constantly improve ourselves and expand our knowledge. We keep up with industry trends and regularly participate in courses and training.
Our team dealing with interior design in Warsaw also distinguishes itself by its individual approach to clients. We always listen carefully to the needs and preferences of our clients in order to create the perfect space for them to relax or work. We are well aware that each client has different expectations, which is why we do not work according to templates. Before we start working on the interior visualization in Warsaw, we conduct a thorough interview with the client, during which we learn about their requirements and vision of the ideal space.
What else distinguishes our team from interior design in Warsaw? Certainly, the fact that we offer comprehensive cooperation on transparent terms. Our clients are informed on an ongoing basis about the actions taken and the costs associated with them. In addition to designing and arranging interiors, we provide our clients with professional advice and support. Together, we will definitely find the perfect solution for your space!
See Virtual Tour of the Apartment.