Steven Seagal, Angela Merkel, Sting….they also have to eat something. Eat well. For example at the Różana on Chocimska street in Warsaw. They're regular guests.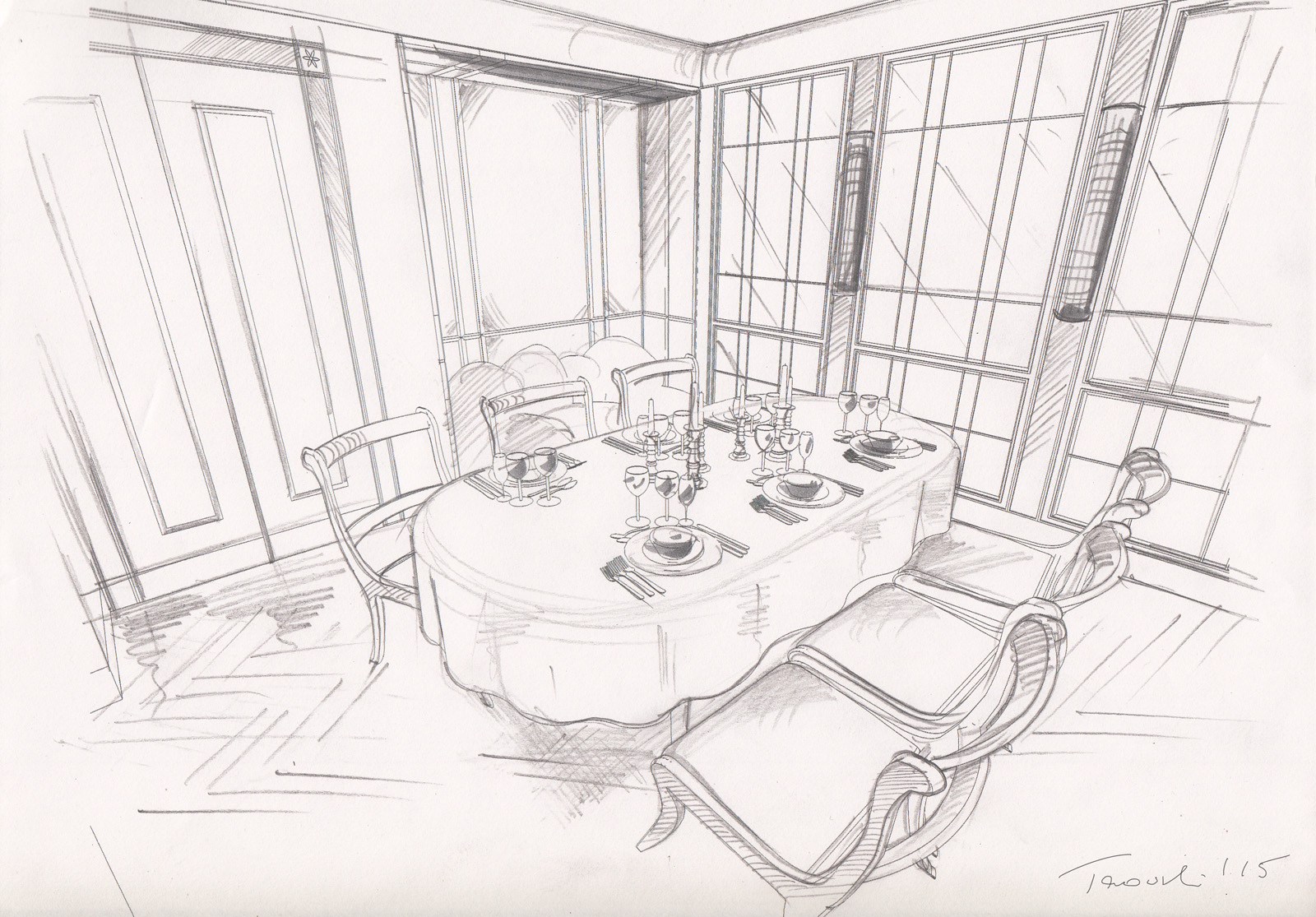 Rózana was also visited by Dalai Lama himself. An extremely nice man -it's been a few years since the visit of this esteemed guest and the staff still talks about the smiling guest. What could have the Dalai Lama eaten? He tried the Polish delicacies – including delicious pork slips. But he's a vegetarian? Well…try to the beef collops at the Rozana yourselves. Of course, after the meal, His Holiness brushed his teeth with a toothbrush he never parts with. With a brush in his hand and a smile he walk around the other guests asking whether they also like the food, arousing a lot of consternation of his wonderful directness. There's a little story for you…
By the way, we would like to inform that our company was asked to redesign the dining rooms at 'Rozana', located on the second floor. The result of our efforts will be presented soon. Today – few concept sketches.