Tarnowski Division – elegant modern interiors, exclusive contemporary interior, modern interior designs, modern kitchen, bathroom, living room, modern apartment, contemporary designin the interiors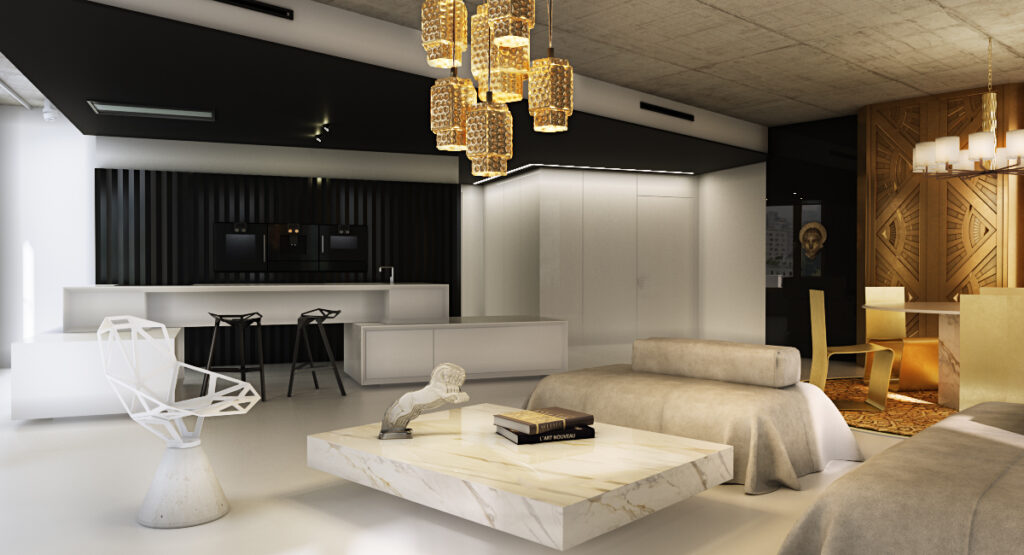 For many, the Tarnowski Division design studio is not associated with designing modern interiors. It is true that our portfolio includes more stylish, classic, eclectic, art deco interiors … than modern style interiors. However, we believe that timelessness and elegance – determinants of a good interior, in our opinion, can also be found in a contemporary entourage.
Pierwszy przykład to nowoczesne wnętrze apartamentu wzbogacone o unikatowe stylizowane detale. Surowość betonowych sufitów i białej żywicznej posadzki przełamane zostały ciepłymi, złotymi akcentami mosiądzu i lamp oraz głęboką czernią sufitów podwieszanych, stolarki i szkła. Dywan na suficie jest tylko ekstrawaganckim dodatkiem w tym nowoczesnym wnętrzu.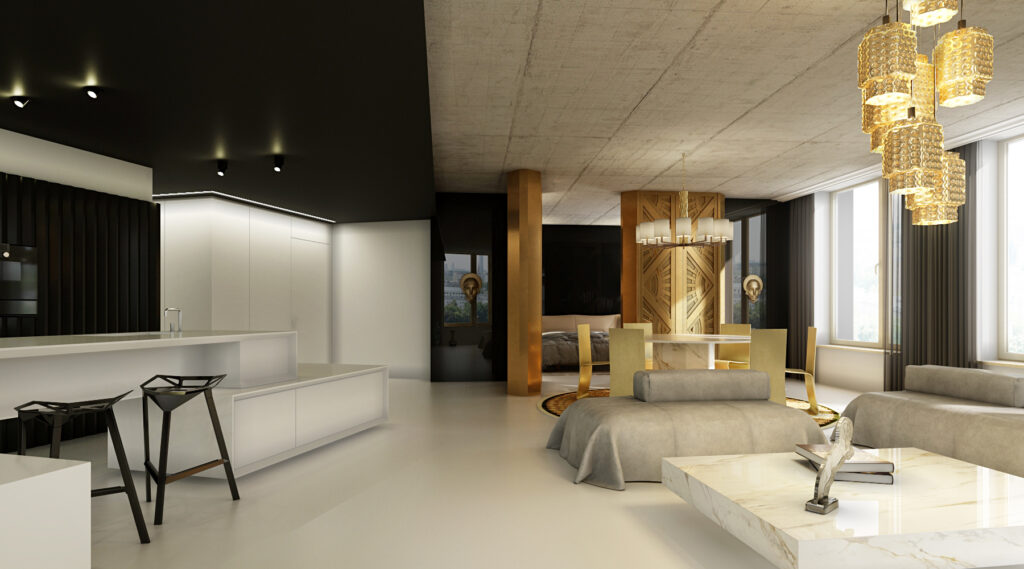 Another example is the interior of a house in sunny Marbella, Spain. The windows overlook a beautiful garden full of palm trees and lush Mediterranean vegetation.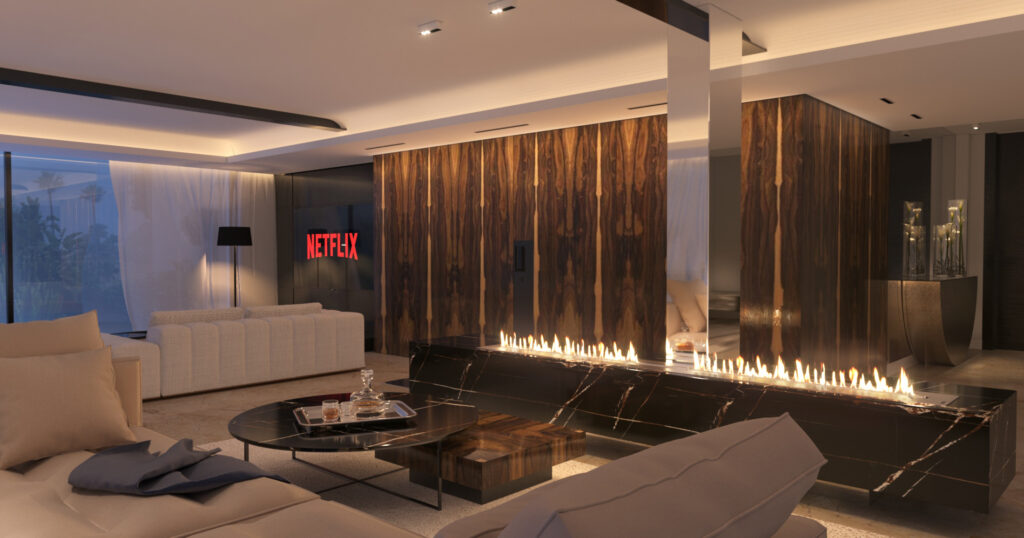 The interiors are based on natural finishing materials with a timeless appearance, such as Spanish marble 'crema marfil', exotic wood 'ziricote', marble 'sahara noir'. Such a combination of wood and marble colors gives the interior warmth and coziness. This atmosphere is enhanced by the natural fire coming out of the minimalistic shape of an open fireplace. An exclusive modern living room is often an art gallery. Contemporary abstract art is perfectly at home in a contemporary interior, here the painting by Wojciech Fangor plays the first fiddle. A similarly cozy atmosphere as in the living room prevails in the bedroom where a comfortable bed is wrapped in a natural wood pleasant to the eye.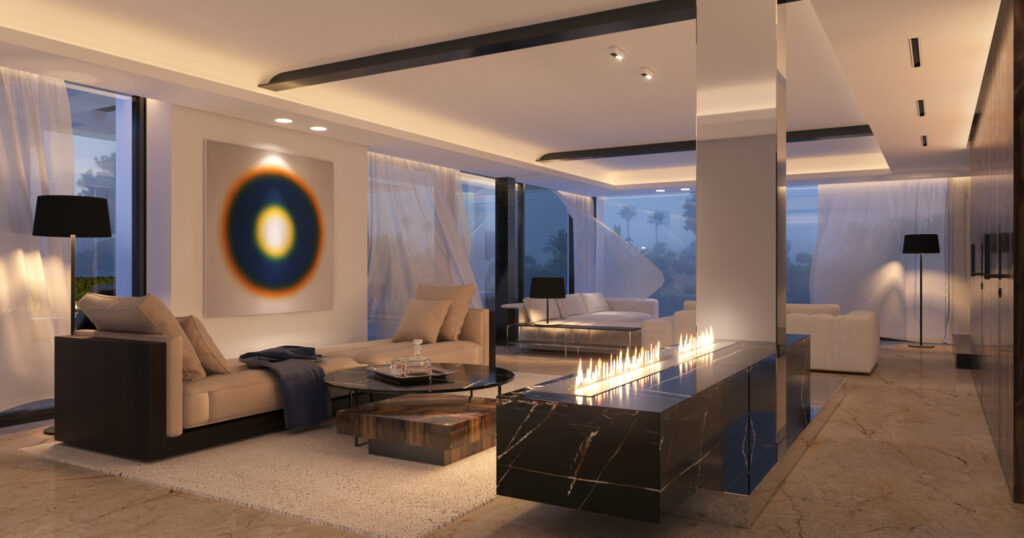 A modern apartment in Warsaw is another example of a contemporary interior, in which individual elements create a coherent, warm atmosphere. Before starting the project, the issue most often raised by investors is: "We would like the interiors to be modern but not cold". This project is a response to these expectations. The shots show a spacious modern living room with a comfortable sofa, an extravagant dining room and an open kitchen with a huge minimalist island finished in natural ash and steel. The walls of this contemporary apartment are clad with copper sheets and the same wood as in the kitchen. The bathroom is a mix of natural finishing materials such as wood and marble in combination with Laufen designer equipment.