Tarnowski Division – luxury kitchen, classic and modern style kitchen, elegant kitchen, kitchen island design, stone kitchen island, marble kitchen island, kitchen designs and arrangements, exclusive kitchen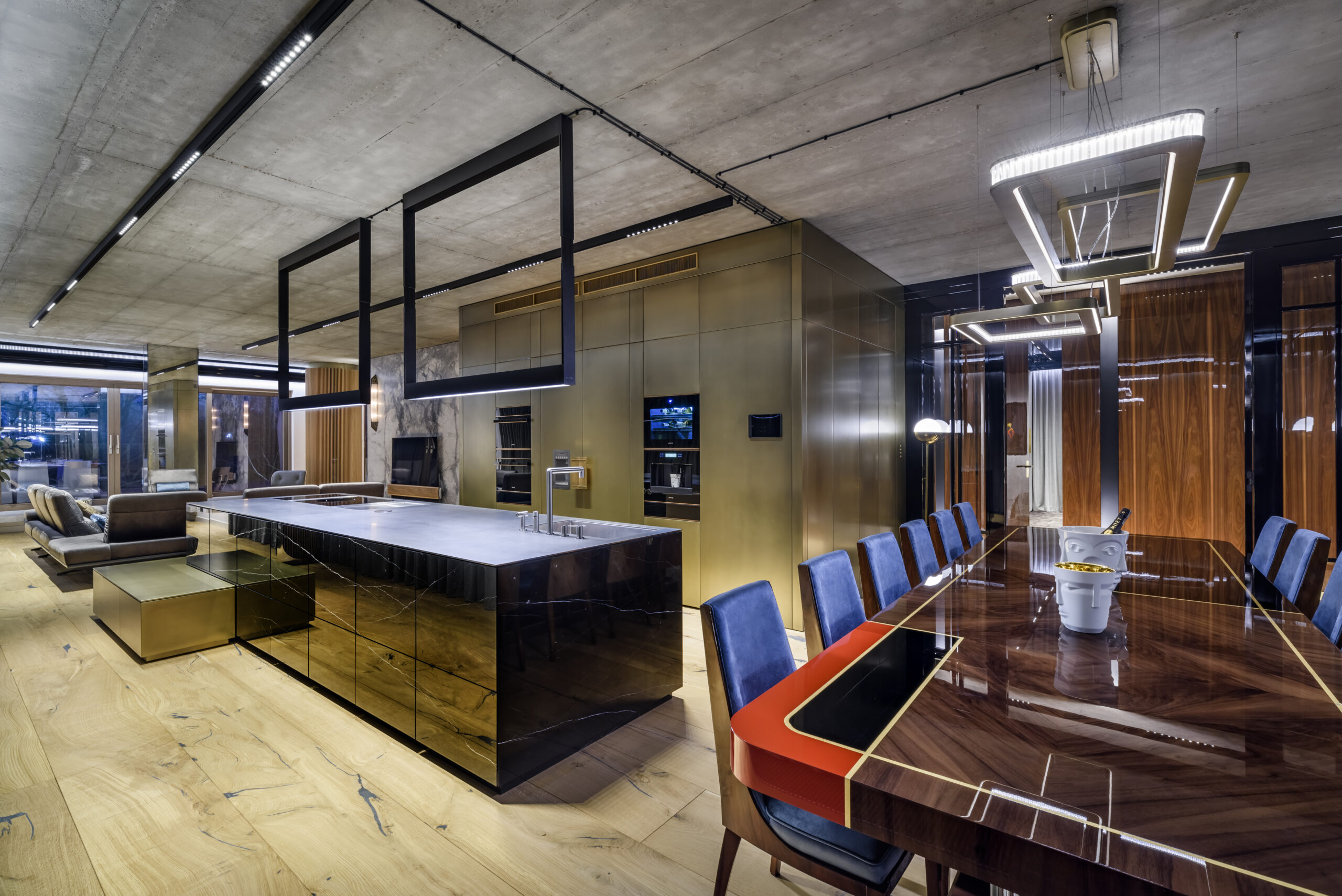 The kitchen is the heart of the home. This old truth has guided us for years. We design kitchens with attention to every detail. We design classic and modern kitchens with equal passion. We use professional carpentry services, because we believe that an interesting arrangement of the kitchen is more than just a good idea – the final result is what counts. We equip our kitchens with the most modern and solid technical solutions as well as beautiful and durable finishing materials. The ideal is an elegant kitchen that will serve us and please us for many years.
The first photos show the completed project of a modern kitchen in the Awangarda show apartment by Profbud. The axis of the living room – kitchen – dining room is delimited by a 4m long kitchen island. Drawer fronts are finished with natural marble and brass, top made of stainless steel. The background for this stone island is the high kitchen furniture finished entirely in brass.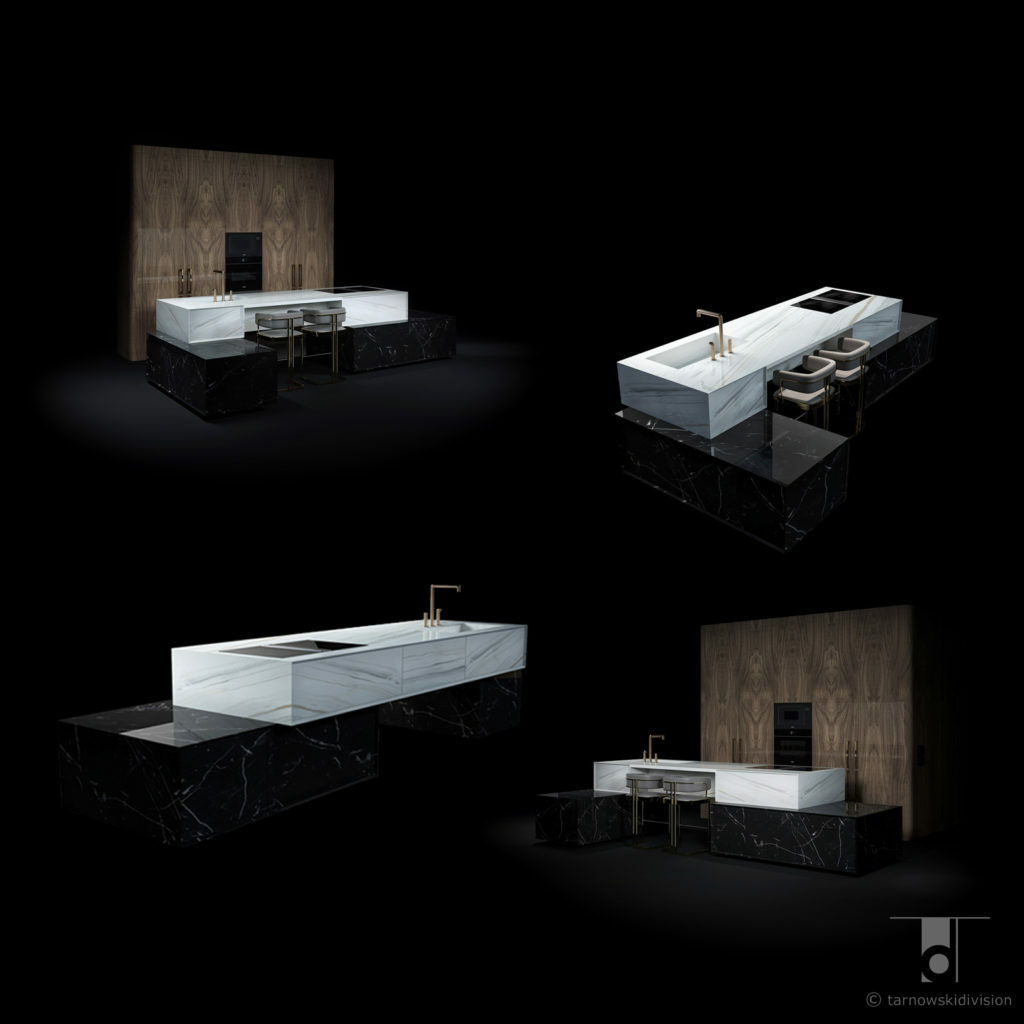 The carpenters cooperating with us are very good craftsmen, proven in many unusual projects. We undertake the most difficult tasks together. e.g. exclusive stone kitchens. Where not only the countertop and sink, but all fronts are made of marble or granite. This stone island project was realized in Krakow.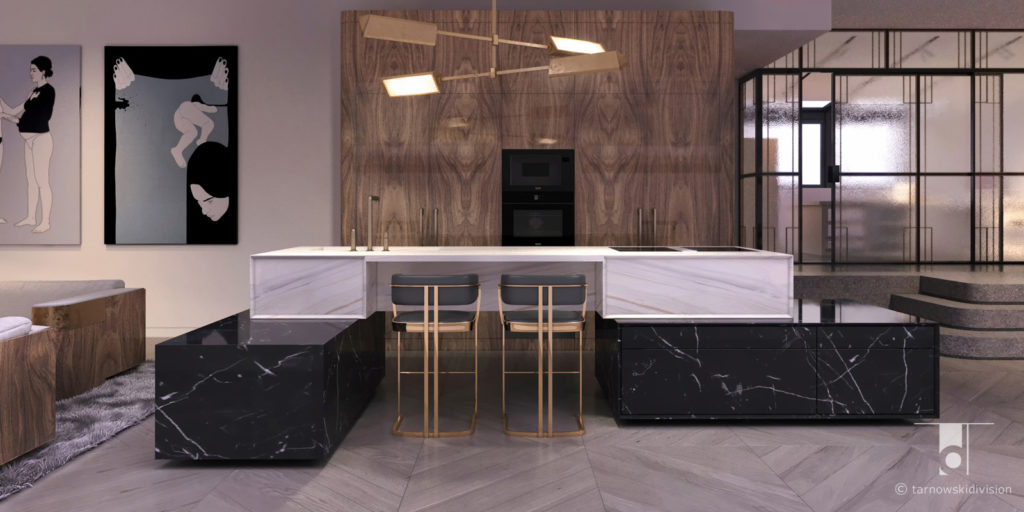 We also try to make each kitchen arrangement both beautiful and suited to the character of the apartment. Above, a luxurious kitchen in an art deco apartment. The main actor here is, of course, an elegant stone kitchen island entirely finished with noble Italian Statuario marble.