We have been designing interiors for many years. Minimalistic, stylish, art deco interiors… However, the greatest challenge is eclectic interiors. Interiors that combine opposites.
The eclectic interior is a specific juggling with motifs taken from the past and the present. Historical elements are combined here with modern technologies. Intricate detail with simplicity of form. Elegance with a hint of extravagance. Humor and kitsch are some of the eclectic ways of artistic expression, breaking the decayed conventions of stylish and historical interiors
The attached example shows a stone kitchen design in a classic interior of a historic tenement house. Black-painted neo-baroque stucco is the background for a minimalist marble island, a unique modern pendant lamp and art – an oversized oil painting by one of the Renaissance masters. The main actor here, however, is an extravagant armchair made of a huge teddy bear-elephant.
An extravagant interior is often eclectic, and vice versa. Other examples are eclectic dining rooms – both located in historic nineteenth-century tenement houses. Extravagant chairs and lamps are humorous accents in these classic entourages.
Extravagant combination of avant-garde art with design classics, classicist stuccoes and contemporary lighting. We can see this mix in another project – an eclectic office or, if you prefer, a 'home office'. One could say – a typical workplace in the era of the coronovirus pandemic.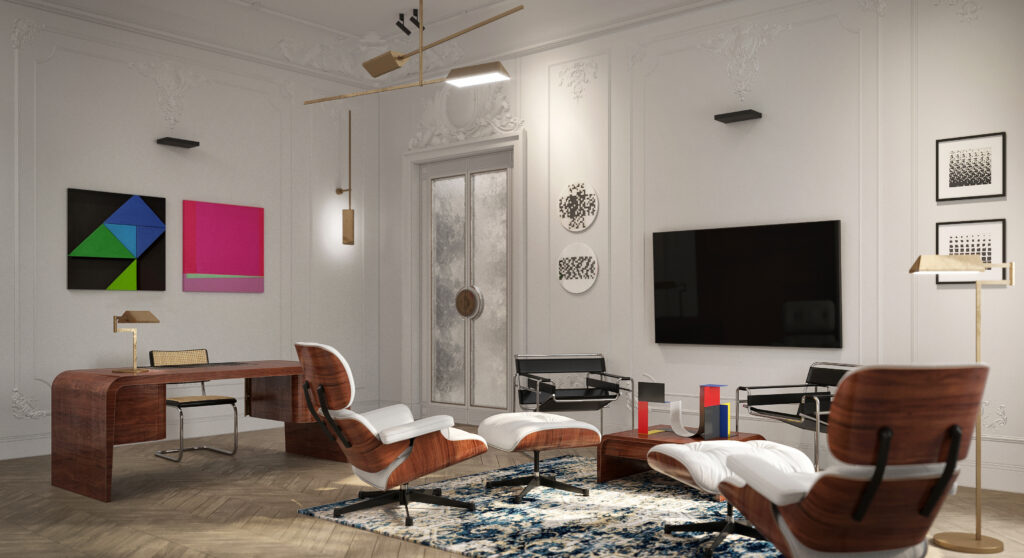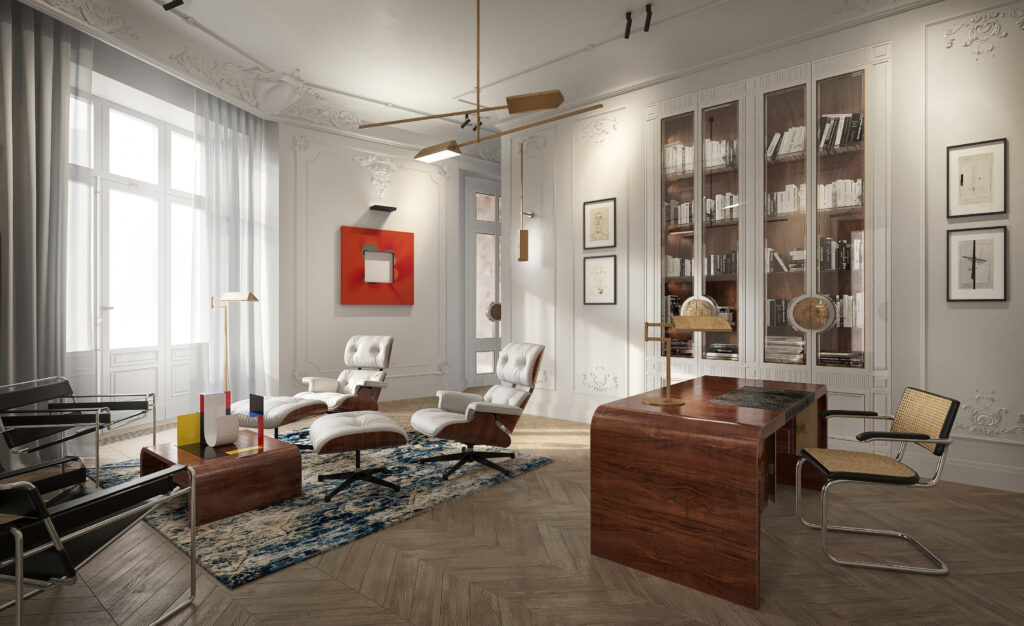 The latest project presents a real explosive mixture – an eclectic loft in the former military barracks. An extravagant investor needs an extravagant interior that best reflects his extraordinary personality. What we don't have here. Carved, gilded ceilings reflecting in ancient mirrors. Rococo frames of paintings and mirrors, neo-baroque and classicist stucco, minimalist comfortable sofas, table and chairs from the 1930s, exotic vegetation … The classic columns have been destroyed here. The upper floor of this eclectic loft is bathed in indigo and ocher red. Everything is watered with a spicy sauce consisting of works of art – paintings, photographs and sculptures with a slightly playful and controversial subject. And everything is supervised by the general of the Bolshevik army together with Mickey Mouse.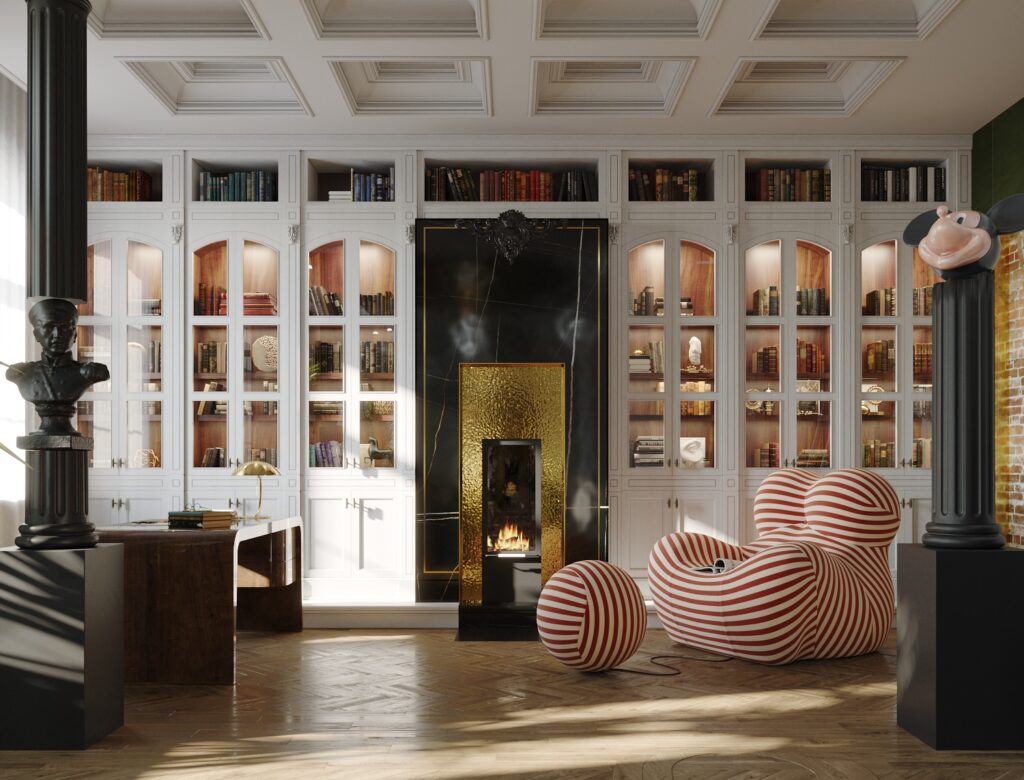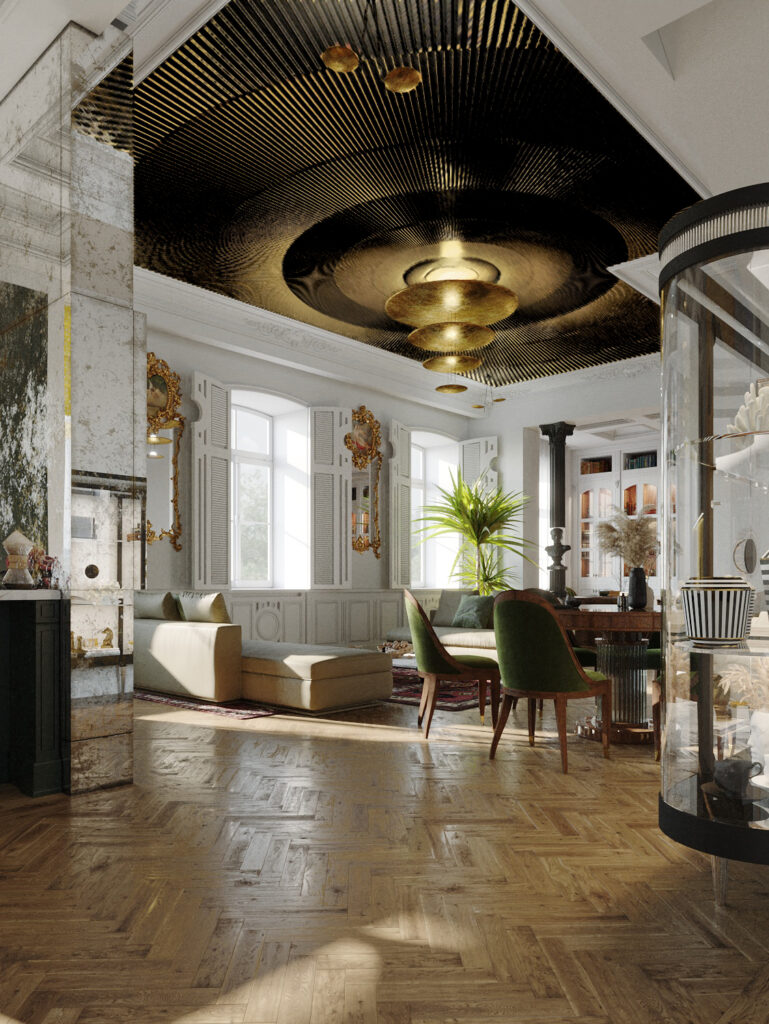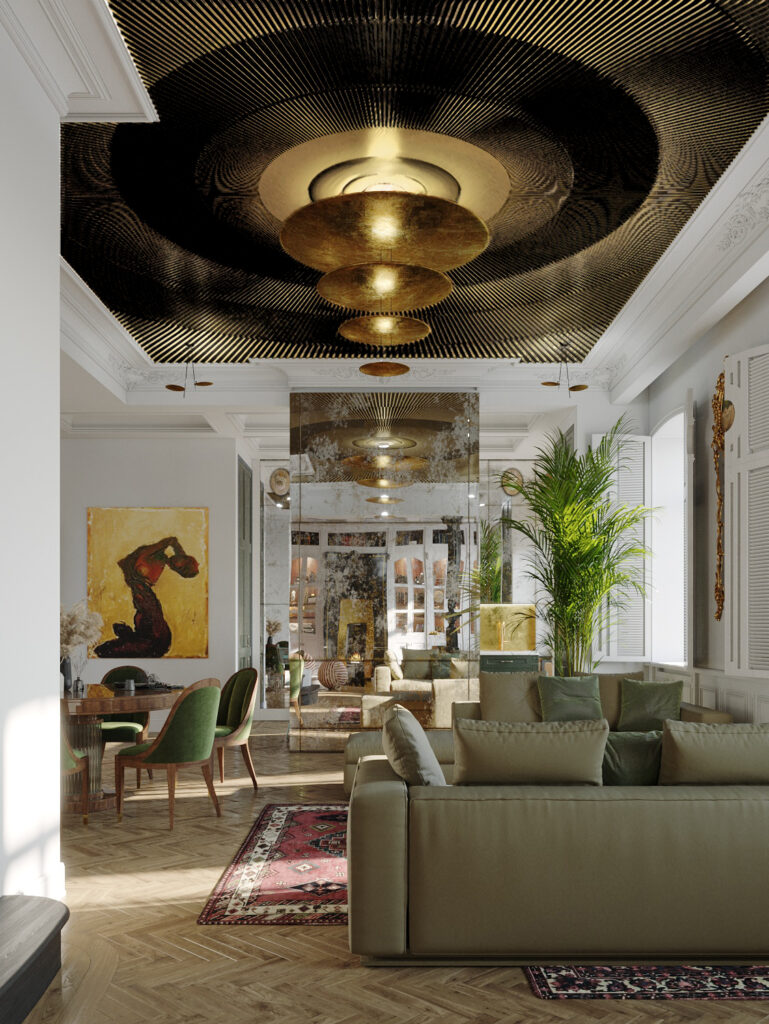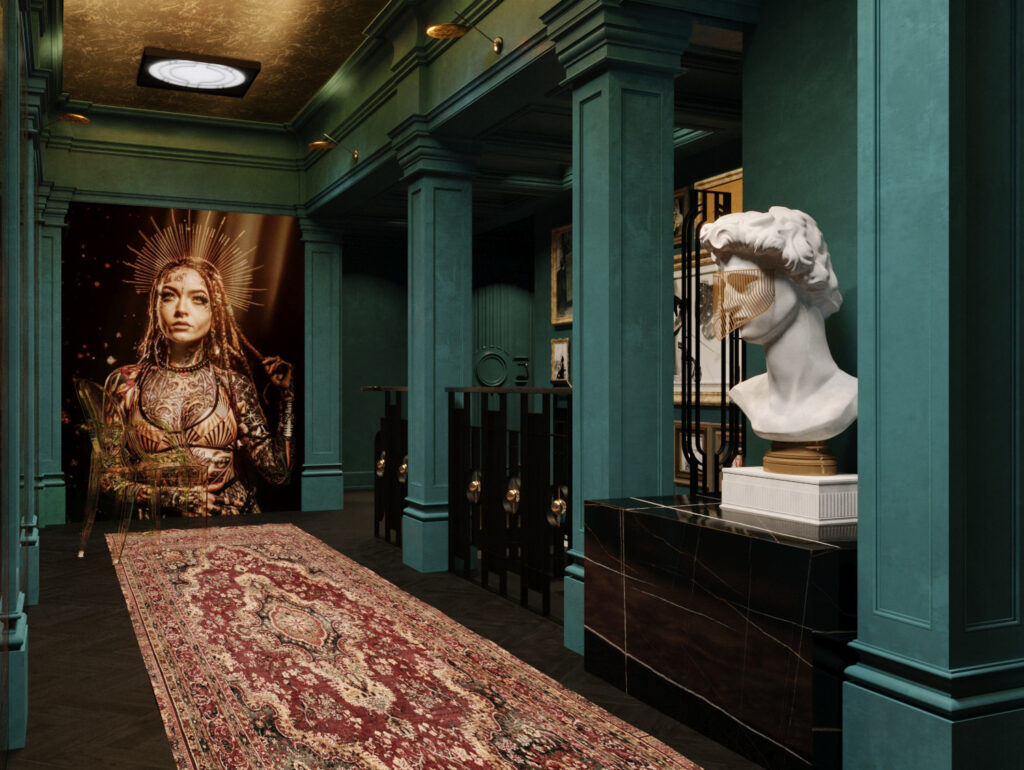 'Design something for us with a WOW effect!' – quite often we hear similar wishes from various investors. It is a desire for that pinch of spice, which is needed in everyday life so that it does not become boring and predictable like the daily issue of Events on Polish Television.