Tarnowski Division – bathroom designs, classic and modern bathrooms, retro and vintage bathrooms, exclusive bathrooms
Good design has always been associated with bathroom design. Every year we visit the renowned bathroom trade fairs in Bologna or Milan. We know what are the current trends in bathroom design and what products are worth our attention. We can distinguish between faucets, which are pretty and high quality from those that are just pretty. Fitting out a bathroom is usually connected with high costs and burden on the budget. Therefore, in our opinion it is a good idea to invest in good quality products. Products that will work trouble-free for years. And what if they can also be beautiful at the same time? Our experience tells us which products will look perfect in classic, vintage and retro bathrooms and which in a modern setting.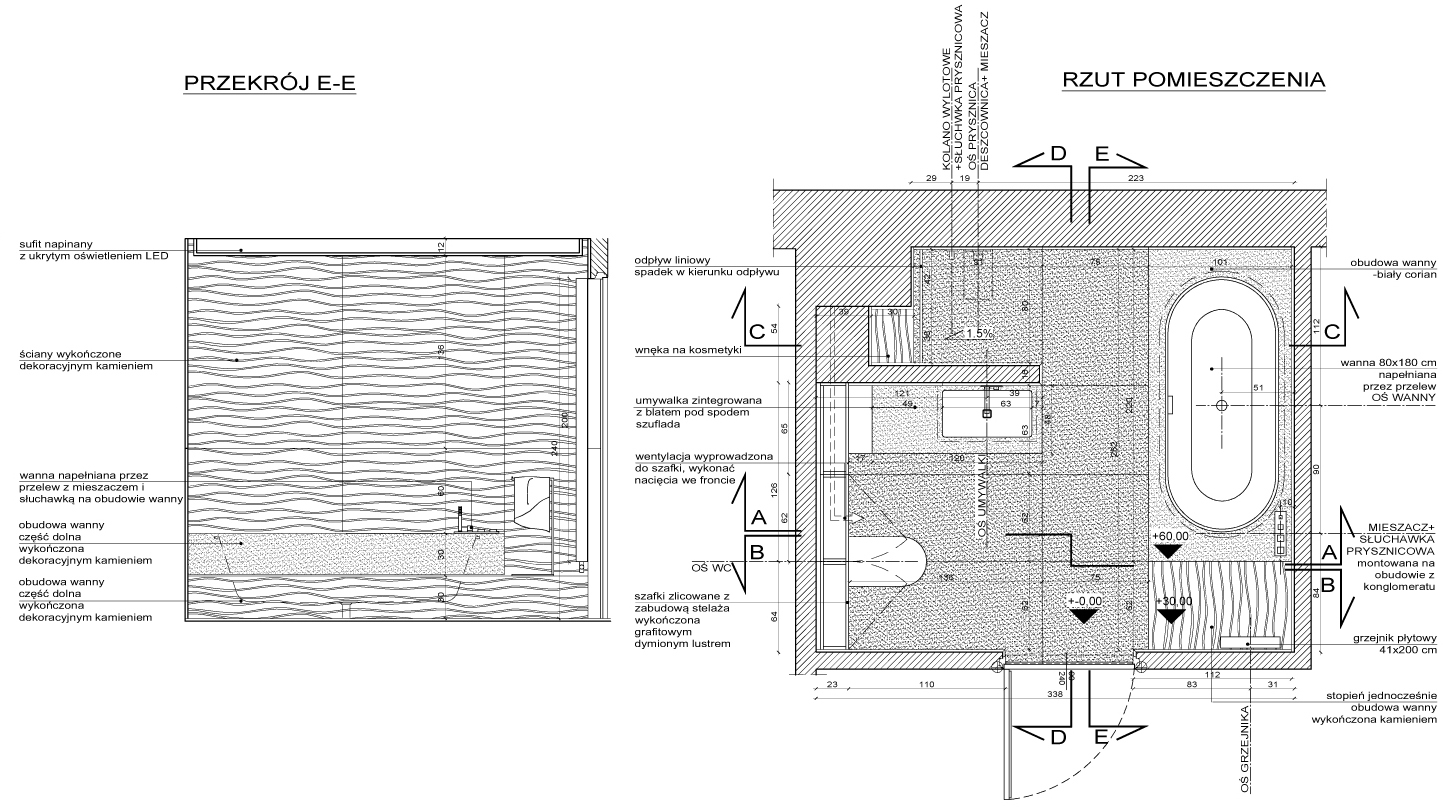 Selected bathroom designs are attached. At the top, you can see a vintage bathroom which combines classic elements (cornicing, mirrors, marble) and modern elements (concrete, glass, ceramics, faucets, lamps), located in a historic building from the early twentieth century. Below is bathroom located in a building from the 1930s in classic style and a luxurious bathroom made of stone and quartzite in a modern apartment building.