Tarnowski Division – pub bar interior design, bar design, restaurant interior, restaurant bar design, pub design, bar design mini brewery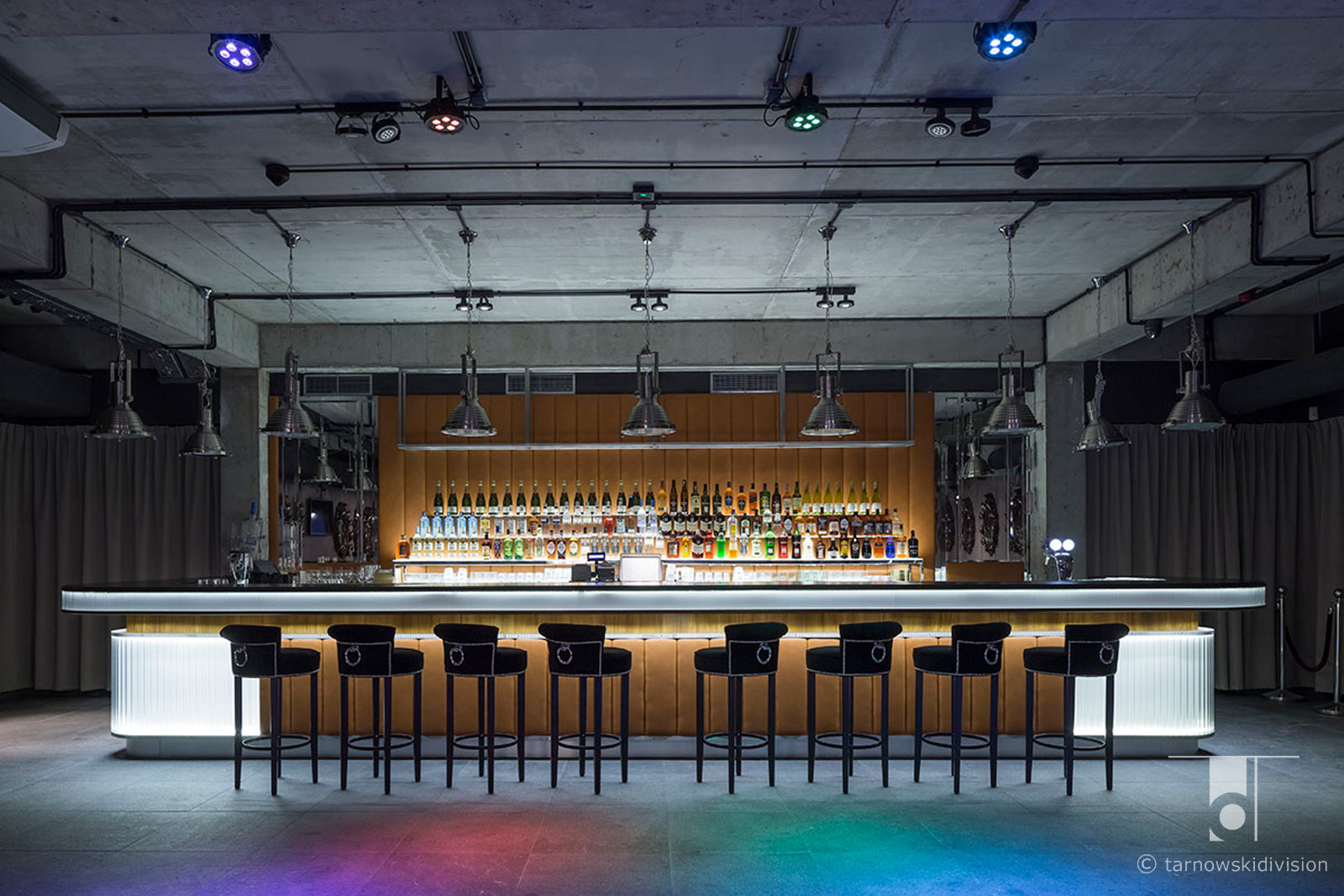 Any establishment offering alcohol or non-alcoholic drinks to guests needs a well-designed bar. The design of the bar is extremely important for both owners and guests. Because the bar is most often not only a useful piece of furniture, but also a specific 'clou' of the program – the brightest point of the premises. When designing pubs and restaurants, we are well aware that the bar is a place around which the life of many restaurants revolves, so a lot of attention should be paid to the design of the bar. We show some examples of our bar designs in restaurants and pubs in Poland and abroad.
The bar at the Aries hotel in Zakopane, designed and built for the Scandale music club, is finished with leather, glass, granite and steel. The glass rods used for the finish were illuminated from the inside.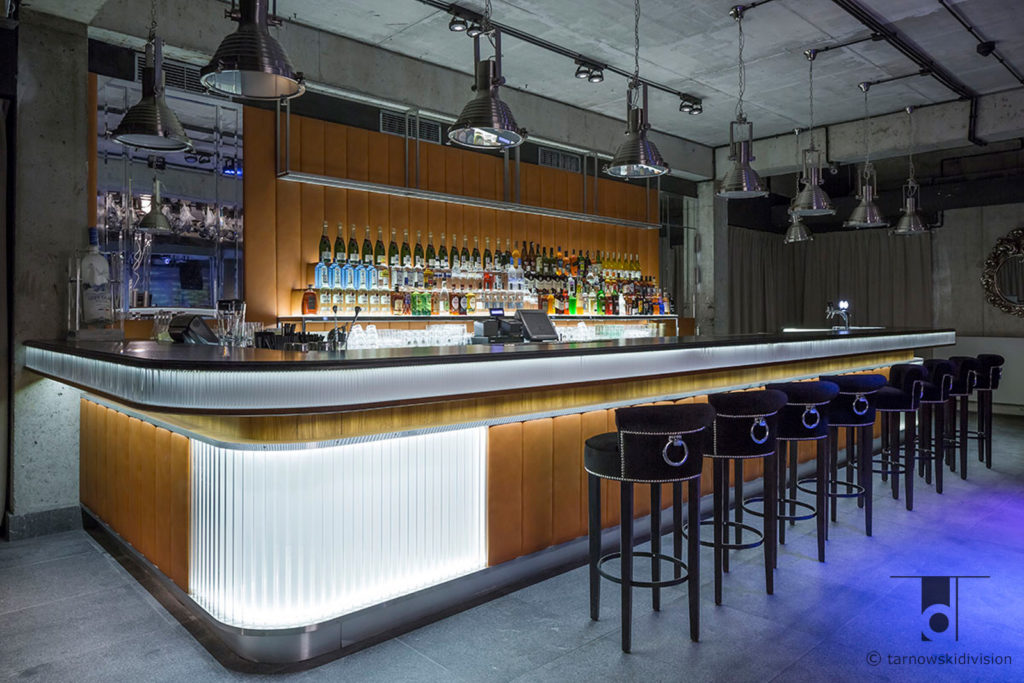 The cocktail bar in the same hotel was designed in a similar way. Interiors with a strongly industrial character softened by the looks and expressions of master Witkacy.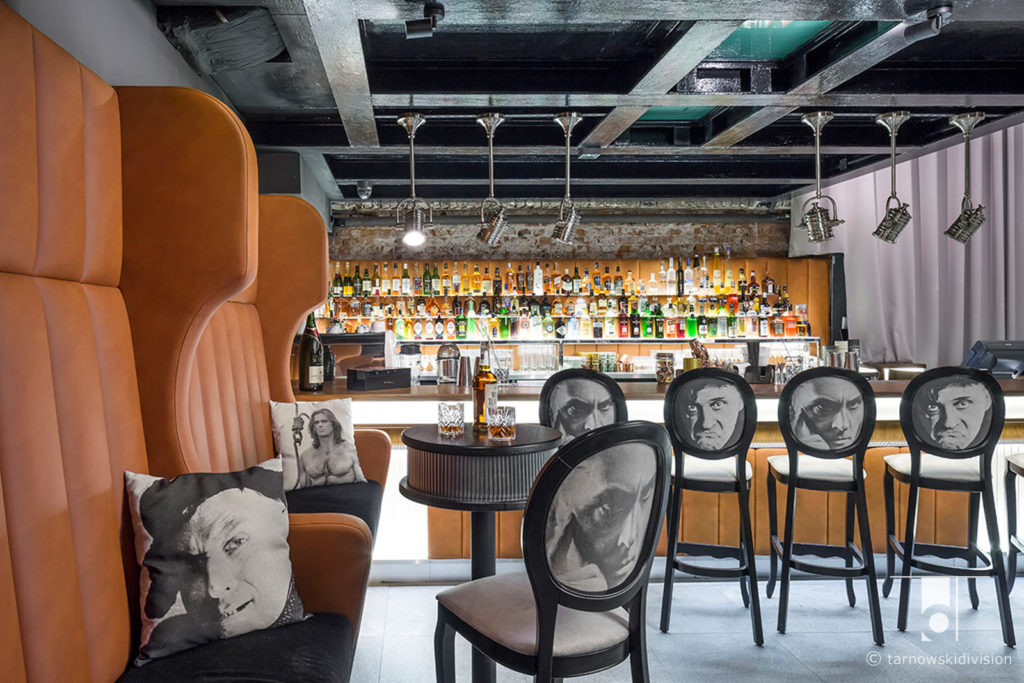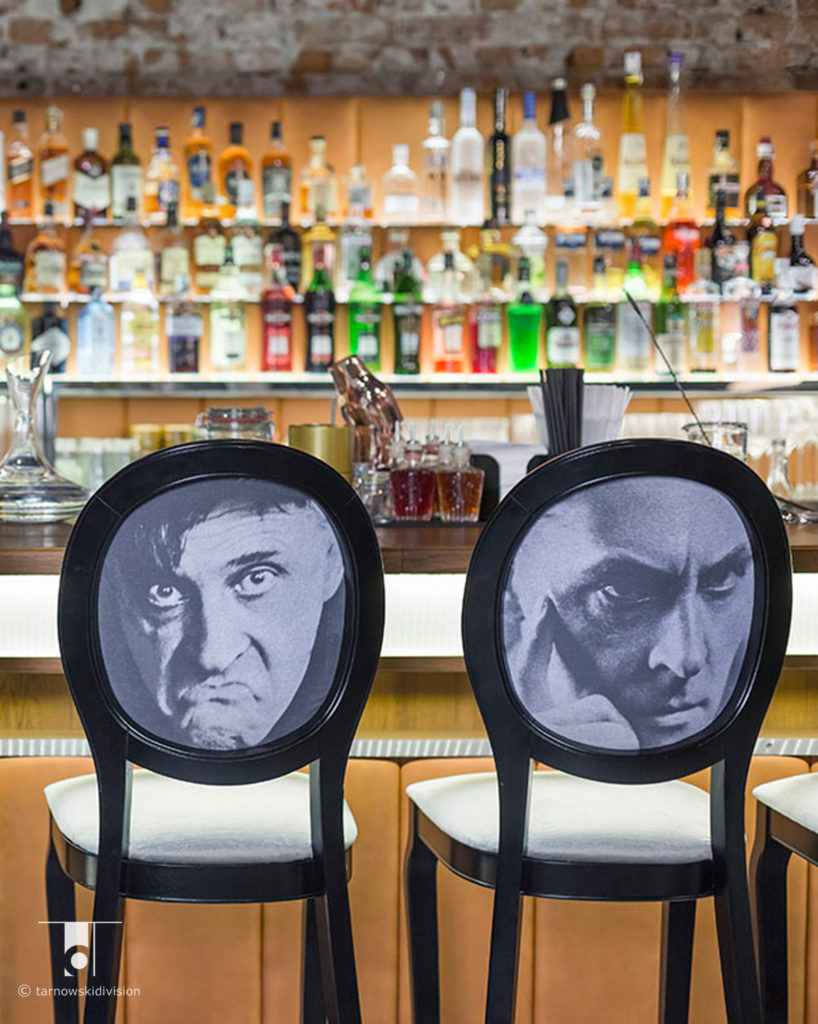 Another bar project is the Hop House pub in the Hilton hotel. This mini-brewery was established in Czech Prague, therefore in a perfect place for gourmets of good Czech beer.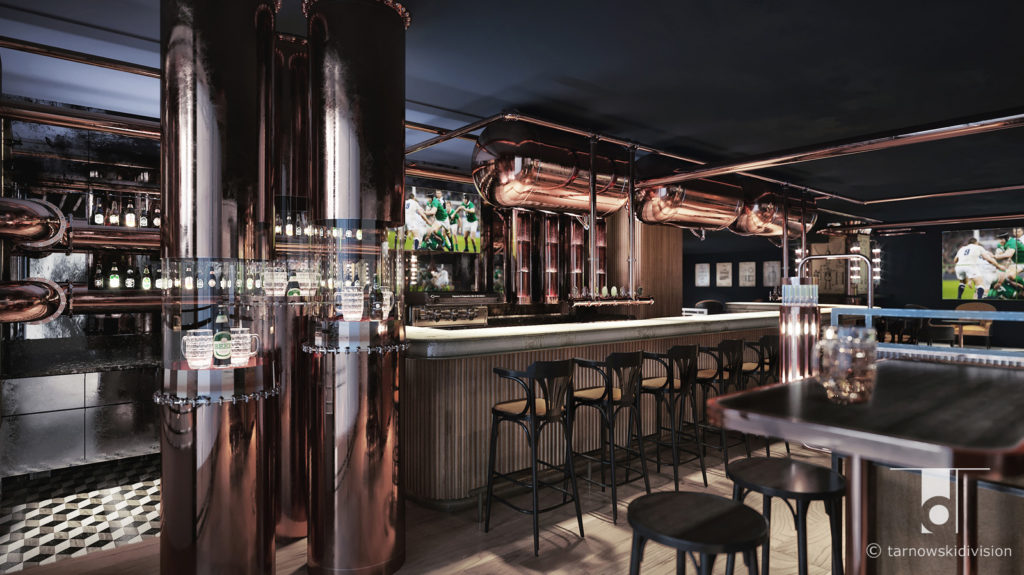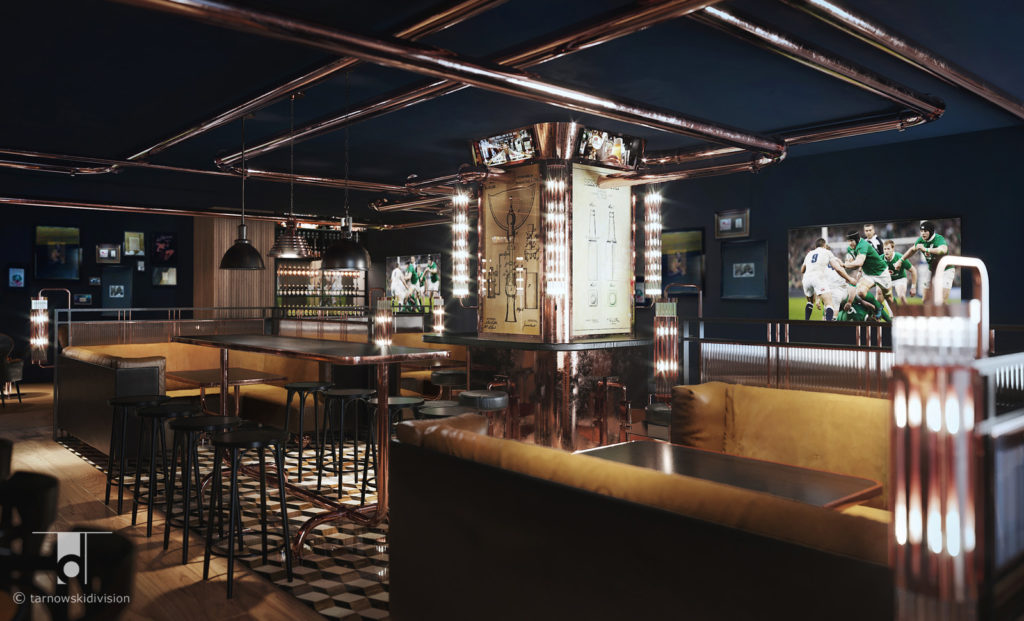 The bar and the interior of the Scandale Royale restaurant and club in Krakow is a project in the atmosphere of the 20s and 30s. A strong, eye-catching place in the restaurant is the figure hovering above the bar – it is an intricately made sculpture of a dancer, straight from the pre-war revue theater.
The Harlequin Bar is yet another bar concept. A bar that is the heart of a luxurious restaurant located on the top floor of a skyscraper. In the evening, sitting on comfortable stools, sipping delicious drinks, we enjoy the impressive view of the city sparkling with lights.