Tarnowski Division – art deco furniture designs, furniture inspired by art deco style. Art deco chest of drawers, art deco console, art deco table, art deco library, art deco showcase, art deco sofa, art deco armchairs.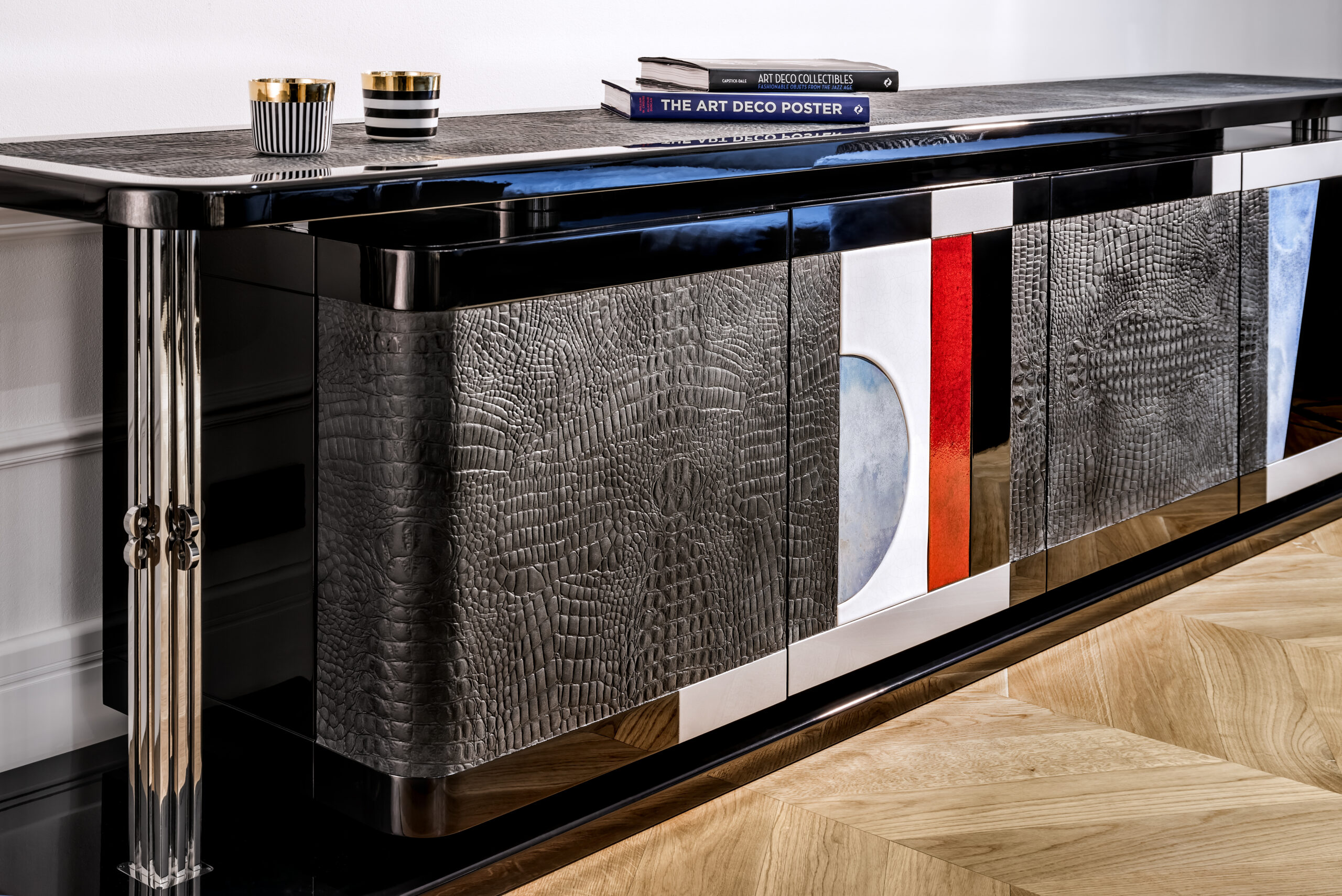 Tarnowski Division is a place where you can order an interior design project in the style of the 20s and 30s. Designing furniture such as: an art deco chest of drawers, an art deco table, an art deco dressing table, an art deco armchair, an art deco sofa is a pleasure for us and keeps no secrets for us. We also design unique furniture, tailored to a specific interior.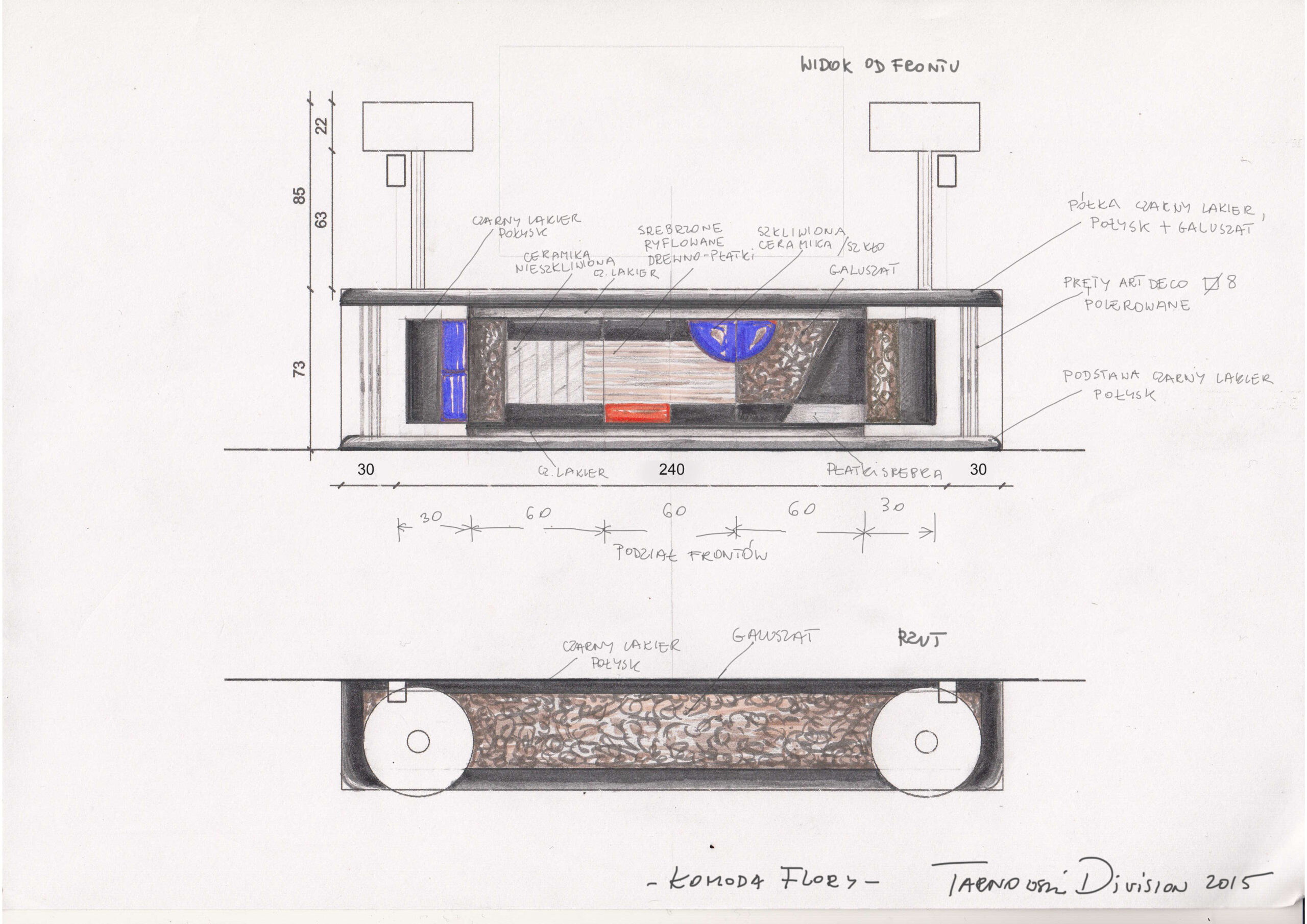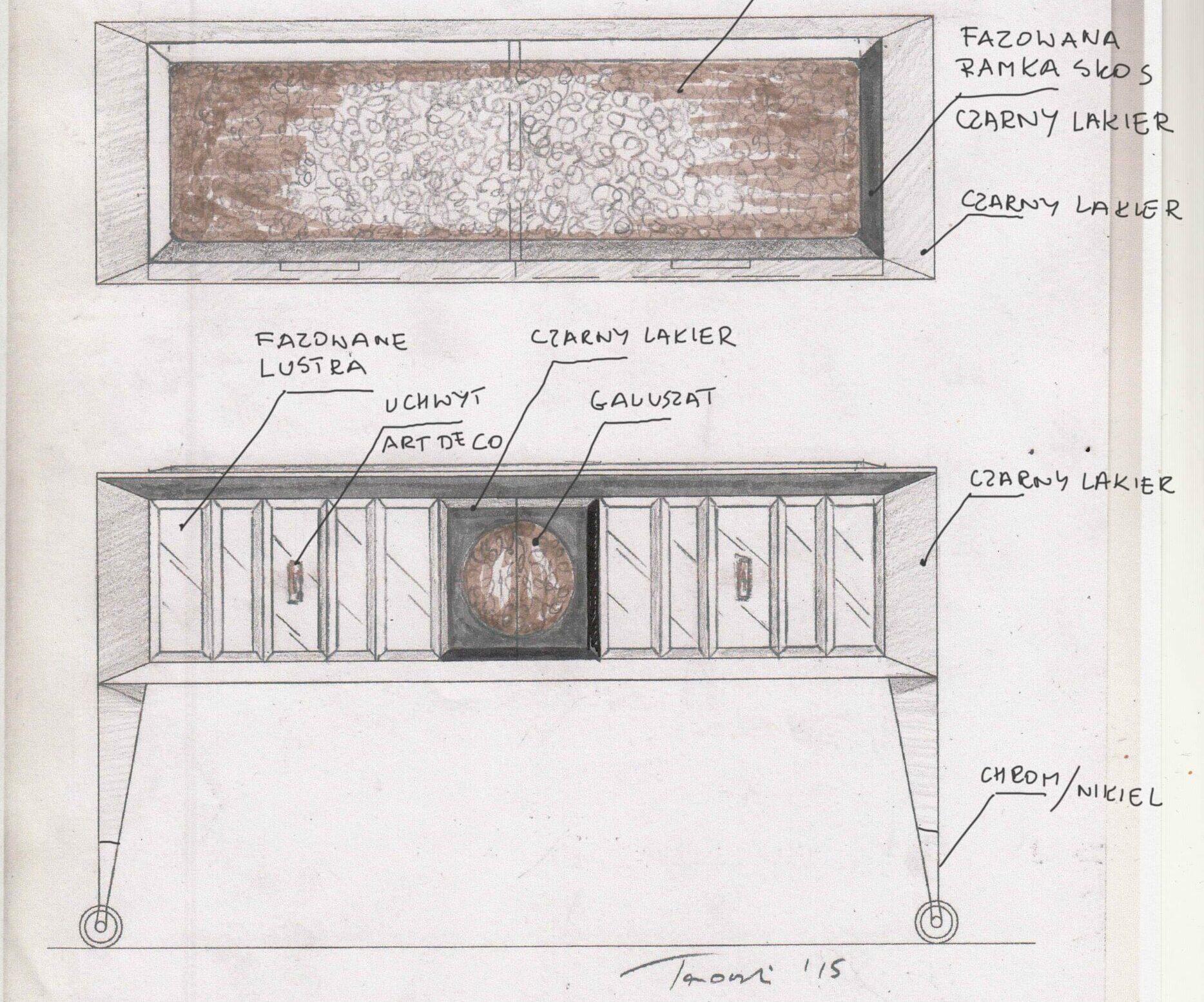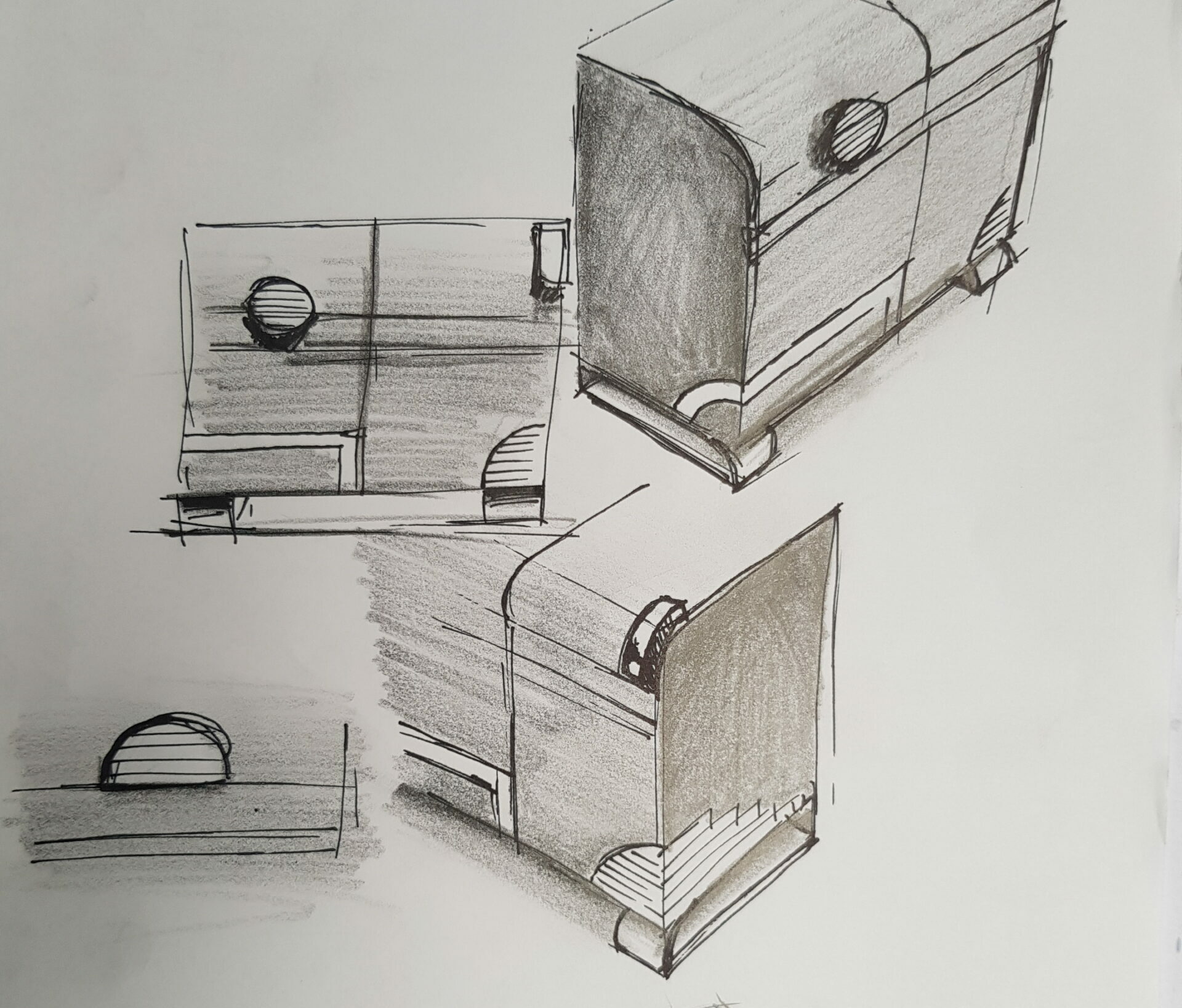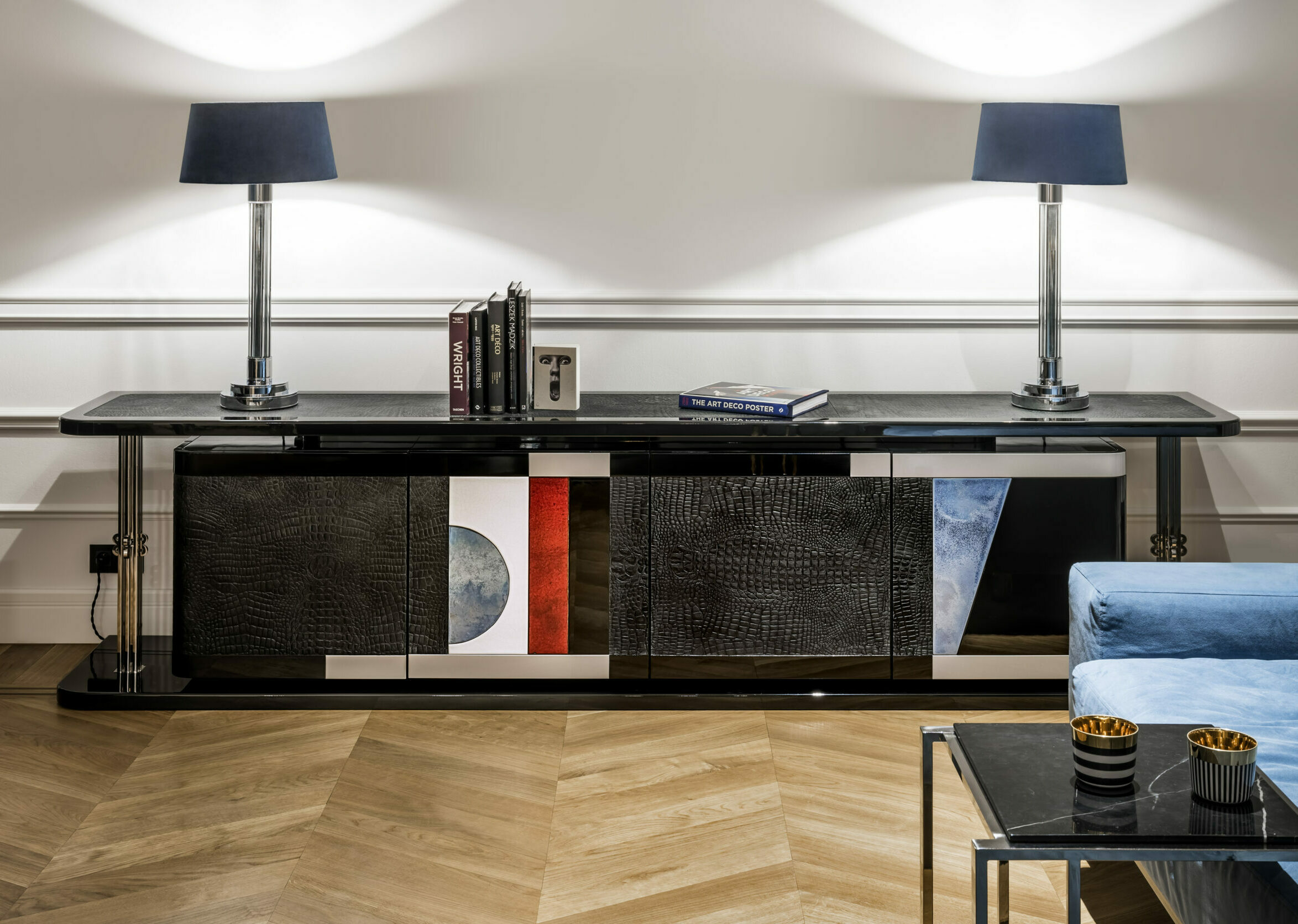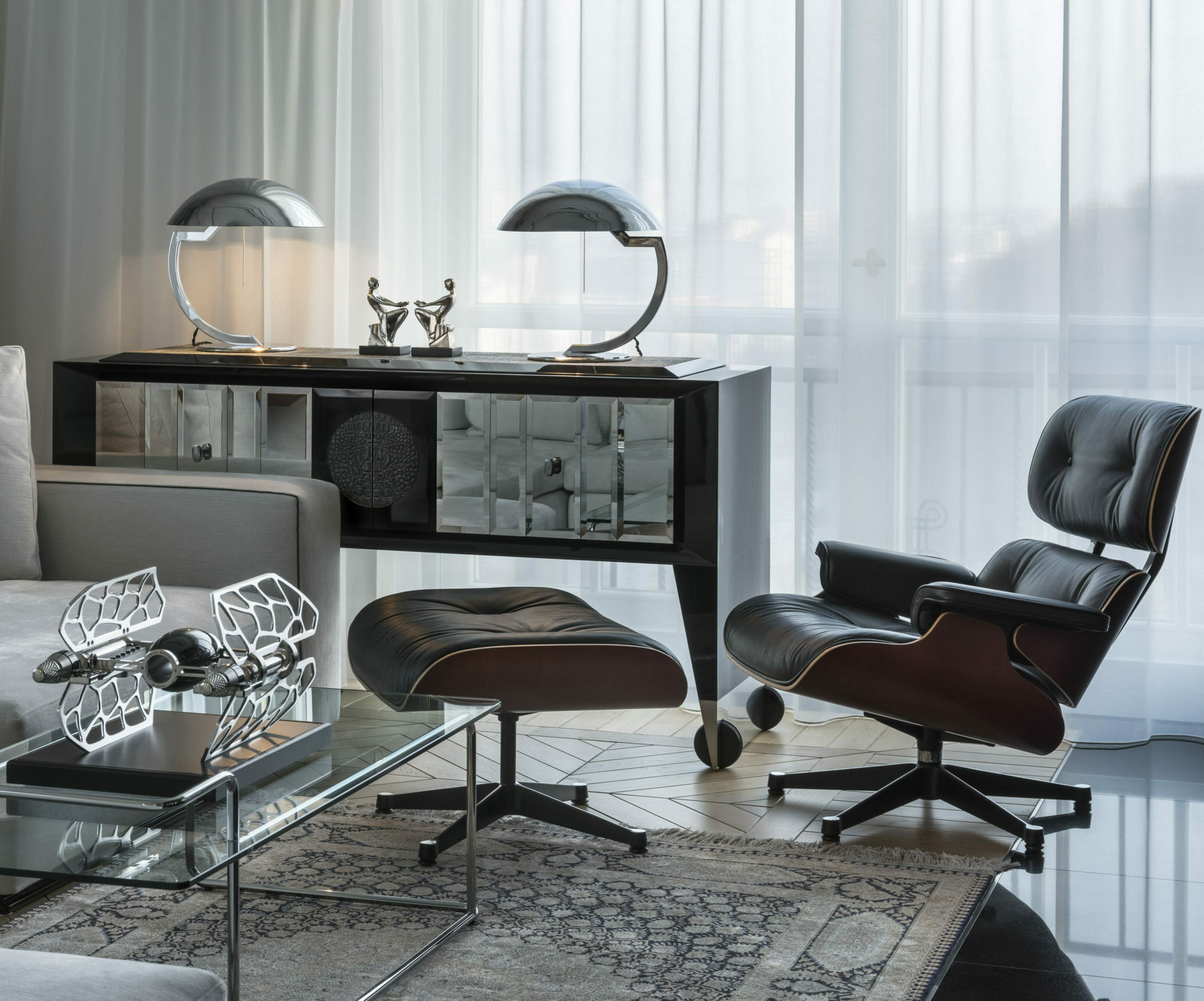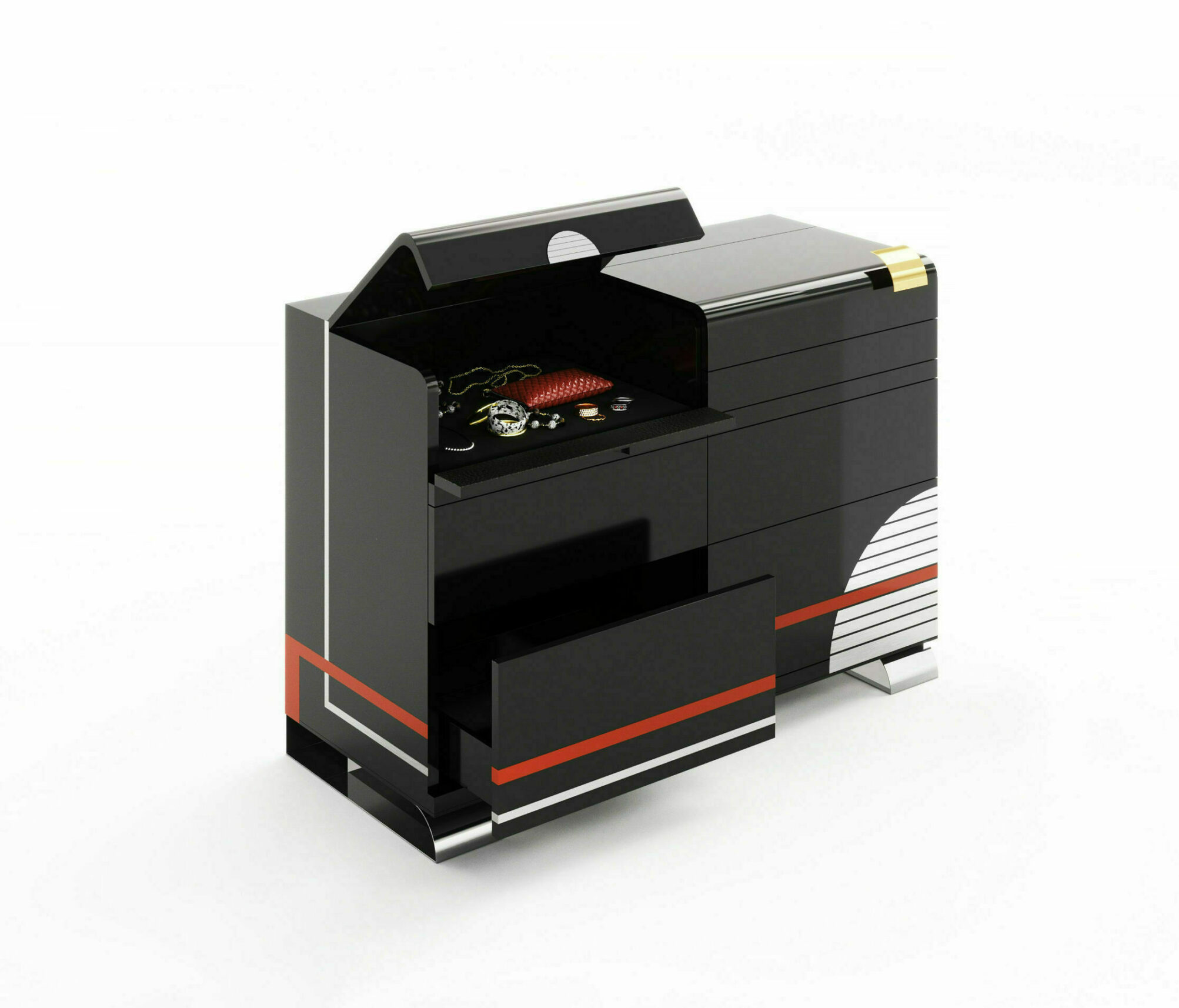 An example is an art deco display cabinet designed for a Profbud show apartment. The art deco showcase shimmering in red and lapis lazzuli and the four art deco armchairs finished with black leather, brass and walnut create a coherent composition.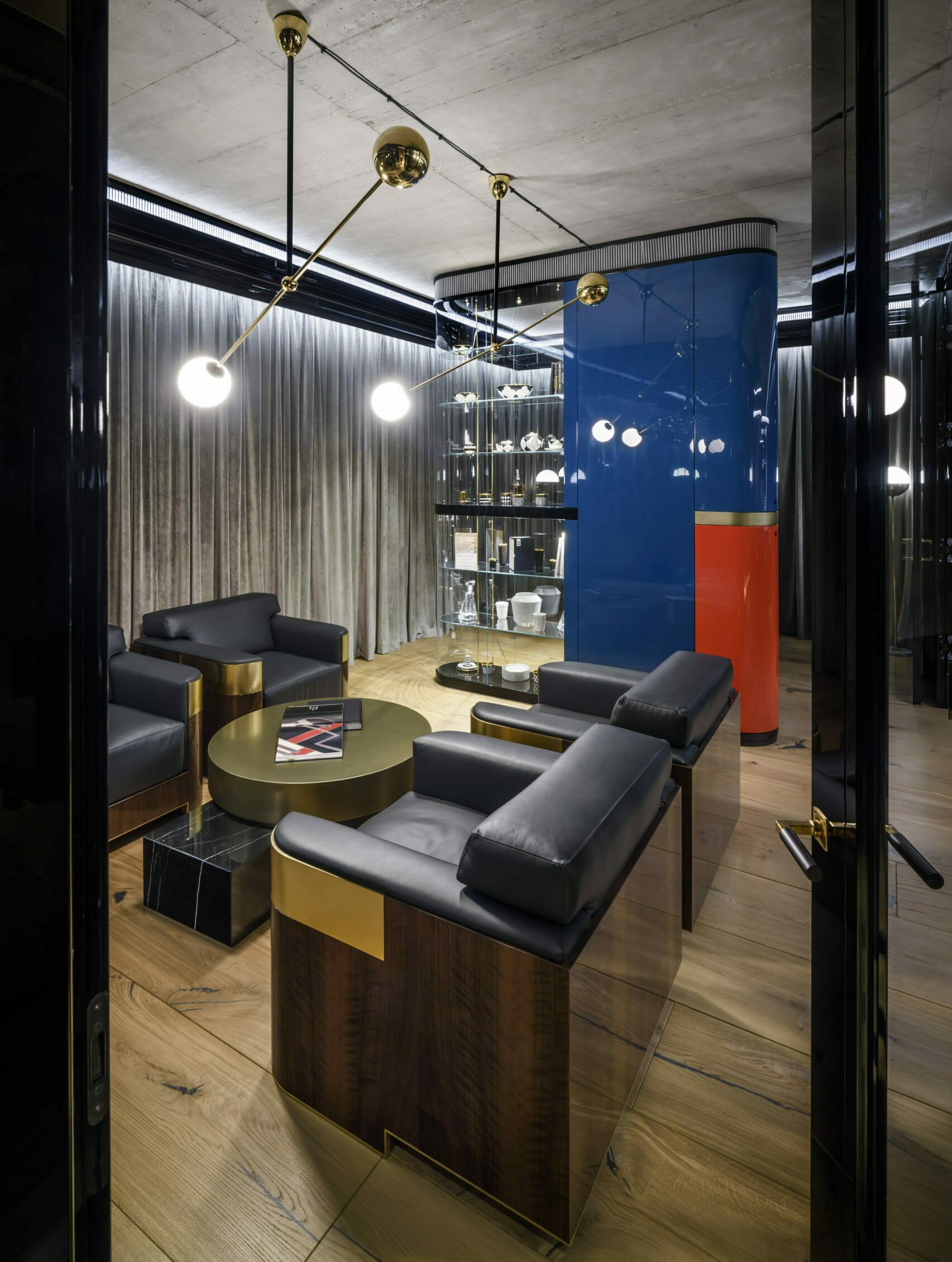 The art deco armchairs, the display window, the chest of drawers and the art deco table were made to order by Atelier 1925.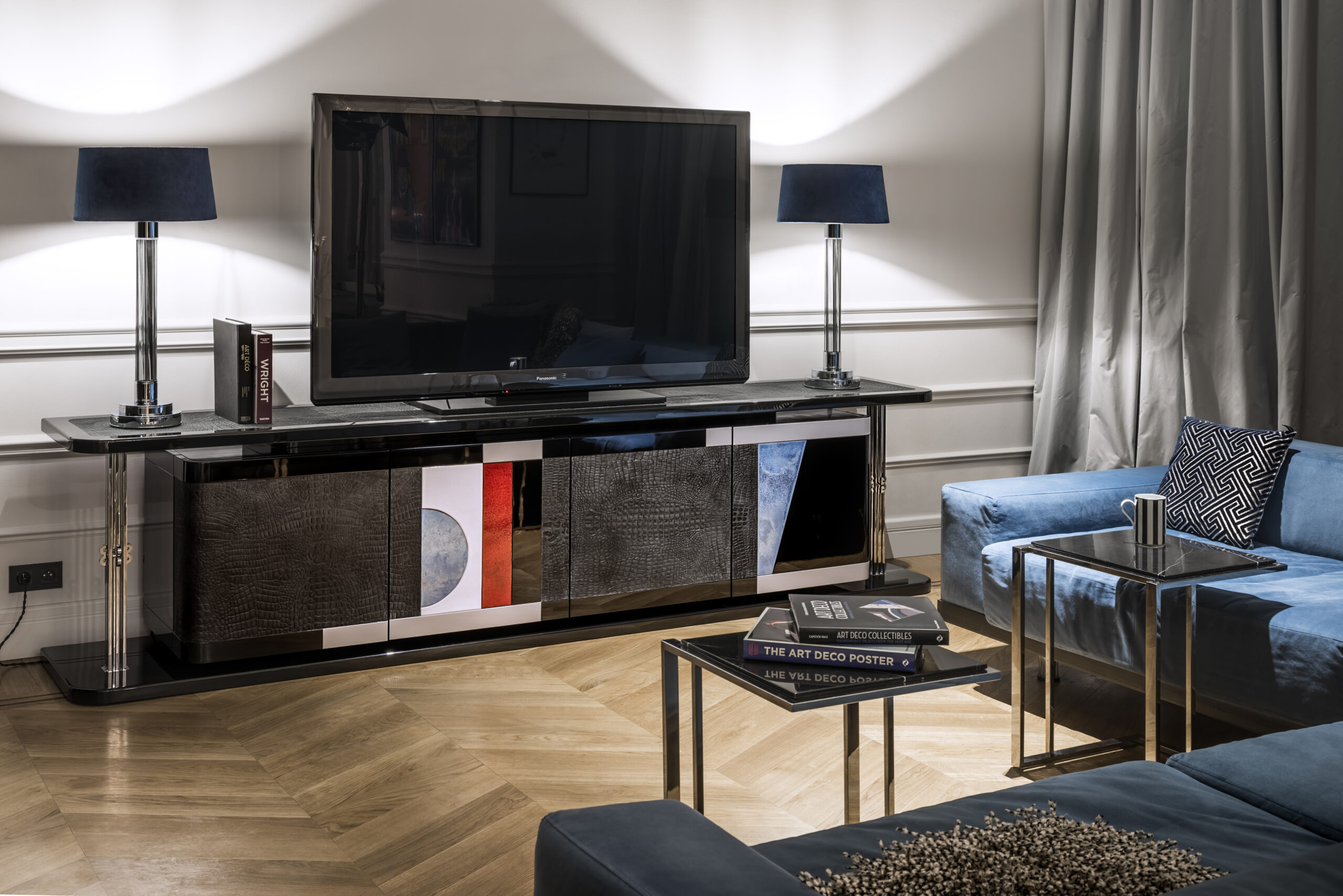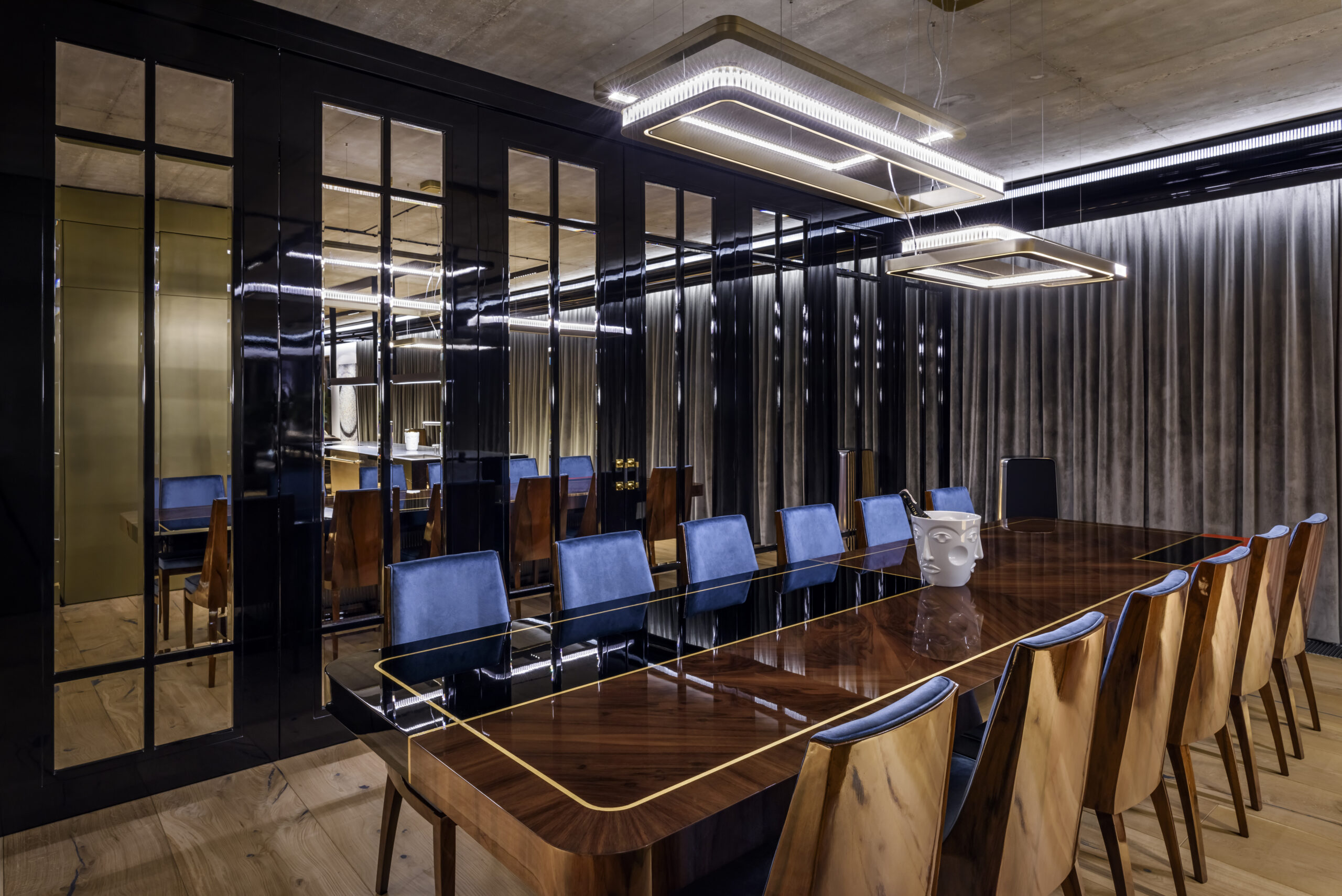 Sometimes we undertake unusual tasks, such as refurbishment and redesign of interesting pieces of furniture. Below is an example of such implementation. Design of a chest of drawers and a sofa with the lamp design inspired by Art Deco style prepared for a private investor in 2014.